Where do you get your courage?
---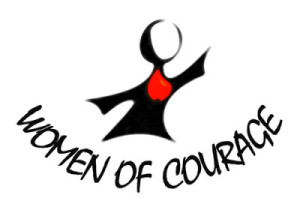 What keeps you going? Where do you get your courage? These questions have been asked at every meeting Claudia and Lucy have attended so far in Atlantic Canada. And their answer is always the same: "From people like you. Your support, your solidarity and your accompaniment are very important. We realize that we are not alone."
It is beautiful to see how the women and the participants draw energy from each other. Lucy and Claudia "clicked" with other women of courage in Halifax and Antigonish as if they have known each other forever.
At a public forum held at the Antigonish Women's Resource Centre, Lesbia Morales, a Guatemalan Indigenous woman of courage and president of the Highland Small Farmers Committee (CCDA) said: "I am very happy and thankful for the opportunity to meet and share with you in this event.  We are women who we are breaking the barriers imposed by our patriarchal societies and cultures."
At the event in Halifax, Claudia asked me to translate an expression the OFP uses in its work. When asked how she and other women find the courage to do work that places them under such risk, she said: "It is better to live with fear than to stop living because of fear." The room was swept by a huge wave of applause.
Not long after meeting these women, you will laugh, cry, reflect and be inspired to engage in dialogue. Their message is clear, loud and simple:  Women must be part of any peace building and negotiating process. Women take the biggest impact of armed conflict and sexual and gender violence, but women also have an immeasurable capacity to bring to the negotiating table.
Having had the privilege to accompany Lucy and Claudia for part of this tour, I am inspired and motivated by their stories, their strength, their commitment, their sense of humour and, above all, their courage.