Members & Steering Committee
The Anglican Church of Canada
Canadian Catholic Organization for Development and Peace
Canadian Religious Conference
Christian Reformed Church in North America (Canada Corporation)
Evangelical Lutheran Church in Canada
Mennonite Central Committee of Canada
The Presbyterian Church in Canada
The Primate's World Relief and Development Fund (PWRDF)
Religious Society of Friends (Quakers)
The United Church of Canada
---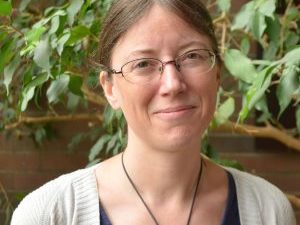 Dr. Allyson Carr
The Presbyterian Church in Canada
Toronto, ON
Mississaugas of the Credit/Anishinabek; Haudenosaunee (Iroquois); and Huron-Wendat territory

Allyson Carr is the Associate Secretary of Justice Ministries in The Presbyterian Church in Canada. Justice has been an important issue to her throughout her life, initially pursuing a degree in philosophy as a means of discerning how to faithfully pursue that call. After completing her PhD and study of hermeneutics, Allyson explored the relationship of justice and faith through research projects and teaching in social and justice issues before her position at the Presbyterian Church in Canada. She enjoys writing, committee work, gardening, and spending time on the shores and water of Lake Ontario.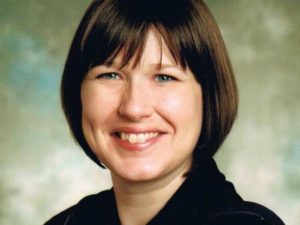 Dr. Sarah Travis
Presbyterian World Service and Development
Oakville, Ontario
Anishinabewaki, Haudenosaunee (Iroquois) and Huron-Wendat territory

Sarah Travis is an ordained minister of the Presbyterian Church in Canada and holds a Doctor of Theology in Preaching from Knox College, University of Toronto.  She serves as the Minister of the Chapel at Knox College, the Interim Director of the Doctor of Ministry Program at the Toronto School of Theology and teaches courses in the area of preaching and worship.  Sarah is the author of Decolonizing Preaching: The Pulpit as Postcolonial Space, and Metamorphosis: Preaching after Christendom, as well as Preaching the Good News: A Handbook about Preaching for Presbyterians in Canada.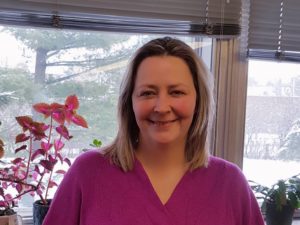 Genevieve Gallant
Développement et Paix / Development and Peace
Ottawa, Ontario
Unceded Algonquin territory

Genevieve Gallant is the Director of Public Engagement at Development and Peace-Caritas Canada, the international development organization of the Catholic Church in Canada. An Acadian woman living in Ottawa, with a background in international development and theology, she supports staff and members across Canada as they bring education, advocacy and fundraising campaigns on crucial social justice issues to life in parishes, schools and universities.
Anne Mitchell, Chair
Canadian Yearly Meeting, Religious Society of Friends (Quakers)
Toronto, Ontario
Mississaugas of the Credit/Anishinabek; Haudenosaunee (Iroquois); and Huron-Wendat territory

Anne Mitchell is Chair and member of the Steering Committee of KAIROS, a member of the Central Committee of the World Council of Churches, a member of the Faith and Life Sciences Group of the Canadian Council of Churches, and a member of several Quaker committees. She was formerly the Executive Director of the Canadian Institute for Environmental Law and Policy, the Executive Director of the International Defence and Aid Fund for Southern Africa (Canada), Adult Education Centre Coordinator with the World University Service of Canada in Swaziland, Development Education worker at the Ottawa/Hull Learner Centre (World Interaction) and a High School teacher of economics and business. She has an MA degree in International Affairs from the Norman Paterson School of International Affairs, Carleton University.
Beth Baskin (on leave)
The United Church of Canada / L'Église Unie du Canada
Toronto, ON
Mississaugas of the Credit/Anishinabek; Haudenosaunee (Iroquois); and Huron-Wendat territory

Beth Baskin has served as Program Coordinator, Social Analysis and Congregational Engagement in the Church in Mission Unit for the United Church of Canada since 2017,  working with United Church-connected people seeking God's justice for all. This takes a variety of forms and includes discernment of issues, development of resources, and communicating about the variety of United Church work through national, international, ecumenical and civil society partnerships.
As a theologically trained lay-person, she has worked in Anglican, United, and ecumenical church settings with a focus on children, youth and justice. Beth has lived by the Don river in downtown Toronto for over twenty years and was born and shaped by the Fraser River Valley on the west coast of Canada. Water, canoes, sailboats, and bicycles along with her family and friends keep her balanced and active.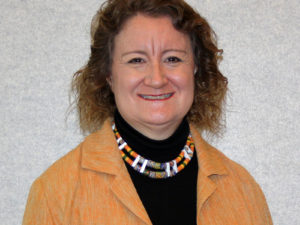 Lori Ransom
The United Church of Canada / L'Église Unie du Canada
Toronto, ON
Mississaugas of the Credit/Anishinabek; Haudenosaunee (Iroquois); and Huron-Wendat territory

Lori Ransom became the Reconciliation and Indigenous Justice Animator, Indigenous Ministries and Justice, United Church of Canada in 2017.  Lori is a member of the Algonquins of Pikwàkanagàn First Nation (near Eganville, Ontario) who has lived off reserve all of her life (Toronto, Ottawa, and Regina).  Lori deepened her knowledge of and passion for the work of healing and reconciliation between Indigenous and non-Indigenous peoples after being appointed as the first Healing and Reconciliation Program Animator for The Presbyterian Church in Canada and later as Senior Advisor, Church and Interfaith Relations, for the Truth and Reconciliation Commission of Canada.  Having also held a number of leadership positions at the federal government department of Indigenous and Northern Affairs Canada, Lori has developed a breadth of understanding of the issues of importance to Indigenous peoples and the policies which affect Indigenous peoples and communities.  Her positions in government encompassed work in the areas of Executive Services and Communications, Parliamentary Relations, Research Claims Funding, Intergovernmental Affairs, Education, and Human Resources.  Lori is an ordained Elder of The Presbyterian Church in Canada (PCC) who has served as a Clerk of Session, a representative Elder at presbytery, and a commissioner to the General Assembly.  She currently serves on the Trustee Board of the PCC, as an ecumenical member of the Canadian Indigenous Ministries Advisory Committee of the Christian Reformed Church of North America, and on the Aboriginal Education Council of Centennial College, Scarborough.  Lori lives in downtown Toronto where she enjoys the city's lively arts scene and from where she likes to travel and explore the world.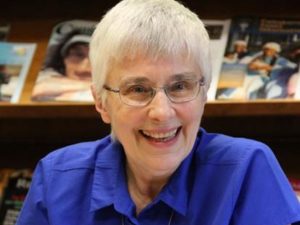 Maura McGrath, CND
Canadian Religious Conference
Montreal, Quebec
St Lawrence Iroquois, Kanien'kehá:ka, Mohawk & Huron-Wendat

Mike Hogeterp
Christian Reformed Church in North America
Stittsville, ON
Unceded Algonquin territory

Mike Hogeterp directs the Christian Reformed Centre for Public Dialogue, a justice, peace and reconciliation advocacy office of the Christian Reformed Churches in Canada.  Mike is a long-term member and former chair of the Commission on Justice and Peace of the Canadian Council of Churches and has served on a number of program committees and circles of KAIROS.  Mike chaired the CRCNA's task force on the Doctrine of Discovery (DoD) (2013-16) in which the church declared the systemic colonial injustices of the DoD a heresy. The journey of this DoD task force has drawn Mike into PhD studies on settler responsibilities for reconciliation with NAIITS-an Indigenous Learning Community.  Mike is married to Michelle and is father to three adult children.  In his down time he plays percussion (often in church) and enjoys gardening, canoeing, skiing and travel.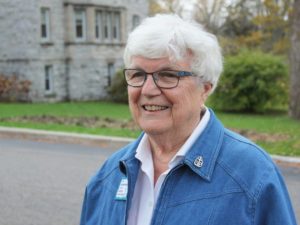 Pauline Lally
Sister of Providence of St. Vincent de Paul
Kingston, ON
Anishinaabe and Haudenosaunee territory

Ray Jones
Indigenous Presence
Gitsegukla, British Columbia
Gitxsan territory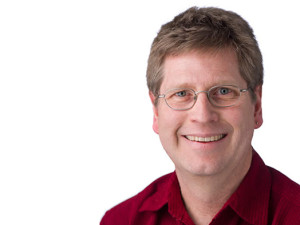 Rev. Paul Gehrs
Evangelical Lutheran Church in Canada
Winnipeg, Manitoba
Treaty 1 territory

Rev. Paul Gehrs lives on Treaty One Territory in Winnipeg, MB. He is married to Melanie Whyte and they have two adult children. Paul serves as Assistant to the Bishop, Justice and Leadership for the Evangelical Lutheran Church in Canada (ELCIC).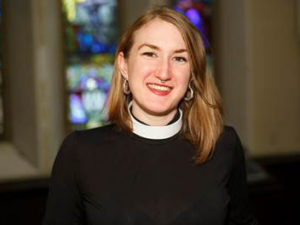 Rev. Leigh Kern
The Anglican Church of Canada
Toronto, Ontario
Mississaugas of the Credit/Anishinabek, Haudenosaunee (Iroquois) and Huron-Wendat territory

Ruth Plett
Mennonite Central Committee Canada
Treaty 1 Territory and Homeland of the Métis Nation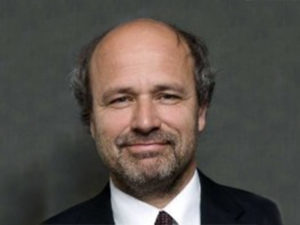 Will Postma
The Primate's World Relief and Development Fund
Georgetown, Ontario
Haudenosaunee (Iroquois), Ojibway/Chippewa, Anishinabek territory

Since 2016, Will Postma has served as the Executive Director at the Primate's World Relief and Development Fund (PWRDF), the humanitarian and development arm of the Anglican Church of Canada. He oversees operations and programs in Maternal, Newborn and Child Health, sexual health and reproductive rights and food security.
Previously Director of Programs and then Vice President of Programs and Global Partnerships at Save the Children Canada, he managed program delivery and growth in Africa, Asia, Latin America and Canada. Will had also held senior management positions in the past with World Vision, CARE Canada and World Renew. Will has also published international development papers, carried out primary research and taught in secondary school, college and university settings.
---