Members & Steering Committee
The Anglican Church of Canada
Canadian Catholic Organization for Development and Peace
Canadian Religious Conference
Christian Reformed Church in North America (Canada Corporation)
Evangelical Lutheran Church in Canada
Mennonite Central Committee of Canada
The Presbyterian Church in Canada
The Primate's World Relief and Development Fund (PWRDF)
Religious Society of Friends (Quakers)
The United Church of Canada
---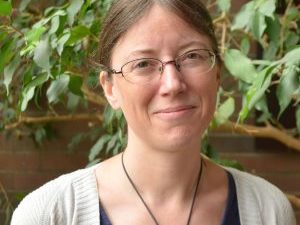 Dr. Allyson Carr
The Presbyterian Church in Canada
Toronto, ON
Mississaugas of the Credit/Anishinabek; Haudenosaunee (Iroquois); and Huron-Wendat territory

Allyson Carr is the Associate Secretary of Justice Ministries in The Presbyterian Church in Canada. Justice has been an important issue to her throughout her life, initially pursuing a degree in philosophy as a means of discerning how to faithfully pursue that call. After completing her PhD and study of hermeneutics, Allyson explored the relationship of justice and faith through research projects and teaching in social and justice issues before her position at the Presbyterian Church in Canada. She enjoys writing, committee work, gardening, and spending time on the shores and water of Lake Ontario.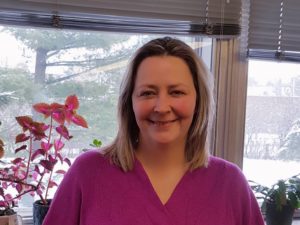 Genevieve Gallant
Développement et Paix / Development and Peace
Ottawa, Ontario
Unceded Algonquin territory

Genevieve Gallant is the Director of Public Engagement at Development and Peace-Caritas Canada, the international development organization of the Catholic Church in Canada. An Acadian woman living in Ottawa, with a background in international development and theology, she supports staff and members across Canada as they bring education, advocacy and fundraising campaigns on crucial social justice issues to life in parishes, schools and universities.
Rev. Paul Gehrs
Evangelical Lutheran Church in Canada
Winnipeg, Manitoba
Treaty 1 territory

Rev. Paul Gehrs lives on Treaty One Territory in Winnipeg, MB. He is married to Melanie Whyte and they have two adult children. Paul serves as Assistant to the Bishop, Justice and Leadership for the Evangelical Lutheran Church in Canada (ELCIC).
Mike Hogeterp
Christian Reformed Church in North America
Stittsville, ON
Unceded Algonquin territory

Mike Hogeterp directs the Christian Reformed Centre for Public Dialogue, a justice, peace and reconciliation advocacy office of the Christian Reformed Churches in Canada.  Mike is a long-term member and former chair of the Commission on Justice and Peace of the Canadian Council of Churches and has served on a number of program committees and circles of KAIROS.  Mike chaired the CRCNA's task force on the Doctrine of Discovery (DoD) (2013-16) in which the church declared the systemic colonial injustices of the DoD a heresy. The journey of this DoD task force has drawn Mike into PhD studies on settler responsibilities for reconciliation with NAIITS-an Indigenous Learning Community.  Mike is married to Michelle and is father to three adult children.  In his down time he plays percussion (often in church) and enjoys gardening, canoeing, skiing and travel.
Ray Jones
Indigenous Presence
Gitsegukla, British Columbia
Gitxsan territory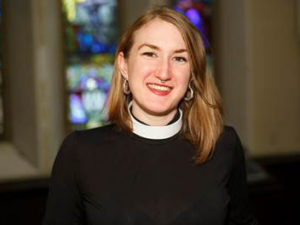 Rev. Leigh Kern
The Anglican Church of Canada
Toronto, Ontario
Mississaugas of the Credit/Anishinabek, Haudenosaunee (Iroquois) and Huron-Wendat territory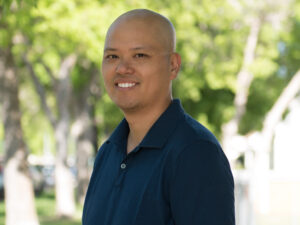 Diwa Marcelino
Member-at-Large, Migrant Justice
Winnipeg, MB
Treaty 1 Territory

Diwa Marcelino is a migrant rights activist and organizer with Migrante Manitoba – a non-profit organization that advocates for the rights and welfare of migrant workers. He is also a member of the United for Mining Justice, a network of United Church of Canada members and allies working for just extractive sector laws and practices and for an accountable Canadian mining industry.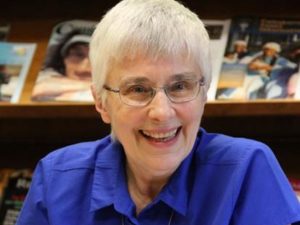 Maura McGrath, CND
Canadian Religious Conference
Montreal, Quebec
St Lawrence Iroquois, Kanien'kehá:ka, Mohawk & Huron-Wendat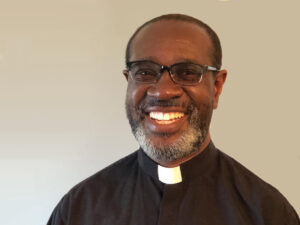 Rev. Dr. Japhet Ndhlovu
The United Church of Canada / L'Église Unie du Canada
Toronto, Ontario
Mississaugas of the Credit/Anishinabek, Haudenosaunee (Iroquois) and Huron-Wendat territory

Born and educated in Zambia, Ireland and South Africa, resident in Canada- Toronto currently serving as a Global Program Coordinator for global partnerships in Church and mission Unit responsible for the Philippines, India, Angola, Zimbabwe and Zambia.
Previously served as an Ordained Minister for the Epworth Pastoral Charge in Newfoundland.
Previously served as General Secretary for the Council of Churches in Zambia, Executive staff at the All Africa Conference of Churches based in Nairobi, Senior lecturer and Head of Theology Department at the Presbyterian University of East Africa, National Moderator of the Reformed Church in Zambia among other senior managerial positions.
Japhet's personal vision is to be a transformative agent and a facilitator by building bridges that liberate and unite voices of sacred defiance. While transforming history, he seeks to share his Christian faith by actively getting engaged in transforming history and working to end oppression by instigating, inspiring, and participating in acts of justice. He believes in life before death.
Ruth Plett
Mennonite Central Committee Canada
Treaty 1 Territory and Homeland of the Métis Nation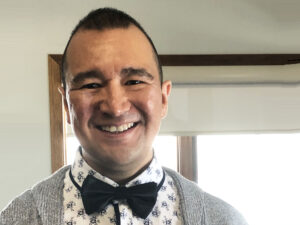 Rev. Murray Pruden
The United Church of Canada / L'Église Unie du Canada
Vancouver, BC
Musqueam, Squamish and Tsleil-Waututh Territories

"My role as a leader and person of faith and spirituality has grown to a role of a storyteller and person of inspiration. This path I am taking is the foundation, the history and literature to help form a good sustenance of authority and community building for me and for our Indigenous communities. I like to think that this all leads to me being a strong voice for Indigenous people on the level of religion and spirituality and the love of our communities. And a path of self love and love for all of Creators creations."
Rev. Murray Pruden is Nehiyaw, Cree First Nations from the Goodfish Lake and Saddle Lake First Nations. He grew up in the rural community of Smoky Lake. And his family's history come from that area based on his ancestor Rev. Henry Bird Steinhauer. Rev. Pruden has studied theatre at the University of Alberta, received a theatre performance diploma from Keyano college in Fort McMurray and an undergrad BFA from the University of Lethbridge. He completed his Master of Divinity at the Vancouver School of Theology at UBC and studies at the Sandy Saulteaux Spiritual Centre in Manitoba. Murray's path to Ministry has taken him to many good uses of his talents and spiritual gifts- dramatic works on theological topics, workshop presentations on storytelling, ecumenical representation on Indigenous theology and sermon reflections to various communities of faith across Canada. Rev. Pruden is the current National Executive Minister for Indigenous Ministries and Justice for the United Church of Canada.
Rev. Andreas Thiel 
The Primate's World Relief and Development Fund  
Windsor, Ontario 
Traditional territory of the Three Fires Confederacy of First Nations, which includes the Ojibwa, the Odawa and the Potawatomie

Andreas represented PWRDF on the 2019 KAIROS delegation to Palestine/Israel. Ordained in 2010, he currently serves the St. Matthew's, Windsor community (Diocese of Huron) as rector. In addition, Andreas is a provider of spiritual direction, and he has facilitated group retreats. Prior to ordination, Andreas enjoyed a multi-faceted career as a concert pianist, instructor and adjudicator.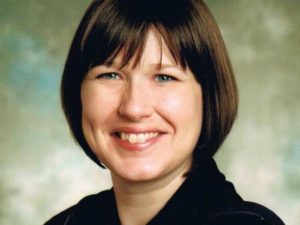 Dr. Sarah Travis
Presbyterian World Service and Development
Oakville, Ontario
Anishinabewaki, Haudenosaunee (Iroquois) and Huron-Wendat territory

Sarah Travis is an ordained minister of the Presbyterian Church in Canada and holds a Doctor of Theology in Preaching from Knox College, University of Toronto.  She serves as the Minister of the Chapel at Knox College, the Interim Director of the Doctor of Ministry Program at the Toronto School of Theology and teaches courses in the area of preaching and worship.  Sarah is the author of Decolonizing Preaching: The Pulpit as Postcolonial Space, and Metamorphosis: Preaching after Christendom, as well as Preaching the Good News: A Handbook about Preaching for Presbyterians in Canada.
---