Letter to the Editor: Clean tech should be PM's next frontier
---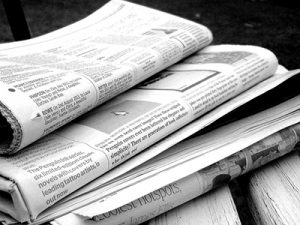 Re: "On climate change, can Trudeau go where Trump says no?" (The Hill Times, Feb. 22, p. 13). Canada cannot afford to follow the United States in any misguided decision to halt its climate change policies, and therefore its plans to transition to a clean-energy economy. I agree with Tom Rand. If the U.S. wants to back away from renewable energy, which is fast becoming cost-competitive with fossil fuels, Canada can eat its lunch by embracing an innovation and clean-tech agenda.
I'm waiting for the prime minister to deliver an aspirational speech that does for clean tech what U.S. president John F. Kennedy's moon shot speech did for space exploration.
Given that Canada is celebrating its 150th anniversary this year, what better time to galvanize the country in a massive innovation and transformation project that will diversify and grow our economy from coast to coast, employ Canadians in exciting jobs, and make Canada a world leader in this sector while effectively fighting climate change. What a legacy that would be!
Cheryl McNamara
---
Originally published in The Hill Times on Wednesday, March 1, 2017