MEDIA ADVISORY: Edmonton Indigenous and newcomer communities gather for reconciliation, March 10
---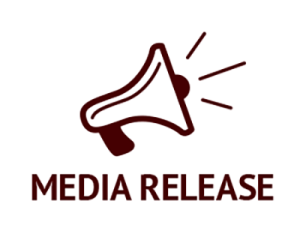 Edmonton event is one of five KAIROS' Indigenous and Newcomer Friendships events in four cities and provinces
(Edmonton, AB) – KAIROS Canada, in partnership with local organizations, presents Indigenous and Newcomer Friendships for a Just and Inclusive Community in Edmonton on March 10. This reconciliation event, locally entitled Indigenous and Multicultural Friendship Gathering, will bring together local Indigenous, immigrant and migrant communities to explore opportunities, challenges and recommendations for building relationships during this time of reconciliation.
KAIROS Indigenous and Newcomer Friendships events also took place in Thunder Bay, Winnipeg and Edmonton in February and March. The first event occurred on October 28, 2017 in Fredericton. The final one will take place in Thunder Bay on March 22.
WHAT: Indigenous and Multicultural Friendship Gathering
Activities include circle dialogues, teachings from Elders and Knowledge Keepers, thought provoking speakers, food from diverse communities, performances, art and children's activities. The event will also feature the KAIROS Blanket Exercise, a participatory teaching tool to share the historic and contemporary relationship between Indigenous and non-Indigenous peoples in Canada.
WHEN: Saturday, March 10 – 10:00 a.m. to 4:00 p.m.
PHOTO and BROADCAST OPPORTUNITY – 10:00 to 11:00 a.m. (opening and blessing with Elders); 11:00 a.m. to 1:00 p.m. (KAIROS Blanket Exercise)
WHERE: Cloverdale Community League (9411 97 Ave, Edmonton)
SPOKESPEOPLE:   
Renee Vaugeois, Executive Director, John Humphrey Centre for Peace & Human Rights;
Alfredo Barahona, Indigenous, Migrant & Network Relations Coordinator, KAIROS Canada
KAIROS has partnered with the following organizations to help bring together Indigenous and newcomer communities in Edmonton: The Edmonton Native Healing Centre, Edmonton Immigrant Services Association, Intercultural Dialogue Institute Edmonton, City of Edmonton, John Humphrey Centre for Peace and Human Rights, Righting Relations, REACH – Edmonton Council for Safe Communities, , Capital Region Interfaith Housing Initiative, Alberta Hate Crimes Committee and Edmonton Police Service.
Indigenous and Newcomer Friendships is funded in part by the Government of Canada.
"Reconciliation and Canada itself will be strengthened by building relationships of respect and solidarity between Indigenous peoples and newcomers," says Alfredo Barahona, Indigenous, Migrant & Network Relations Coordinator, KAIROS Canada. "KAIROS' Friendship events are designed to start important conversations, and foster connections that will lead to lifelong friendships and more inclusive communities."
About KAIROS: Canadian Ecumenical Justice Initiatives
KAIROS is a faith-based social justice organization of ten Canadian churches and religious organizations. It focuses on Indigenous rights, international human rights and ecological justice. We deliberate on issues of common concern, advocate for social change and join with people of faith and goodwill in action for social transformation. Learn more: kairoscanada.org.
Media Contacts:
Alfredo Barahona, Indigenous, Migrant & Network Relations Coordinator, KAIROS Canada, 647-236-3798 (mobile), abarahona@kairoscanada.org
Cheryl McNamara, Media Coordinator, KAIROS Canada, 877-403-8933 x 246, 416-875-0097 (mobile), cmcnamara@kairoscanada.org
Tisha Raj, Projects & Communications Coordinator, John Humphrey Centre for Peace & Human Rights, 780-235-2961 (mobile), tisha@jhcentre.org