MEDIA ADVISORY: BC-Yukon KAIROS urges municipal leaders to vote to halt Site C dam construction
---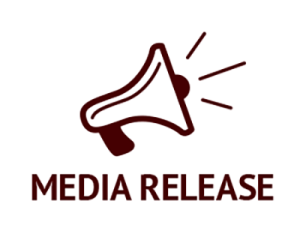 At the Union of British Columbia Municipalities convention, September 26-30, BC-Yukon KAIROS is urging that municipal leaders support resolution B31.
Resolution B31 reads as follows:
Whereas the proposed 60 meter high dam project at Site C on the Peace River will flood over approximately 12,000 hectares of high quality agricultural land between Fort St. John and Hudson's Hope in creating an 83 kilometre long reservoir, while preempting the Agricultural Land Reserve status of the land;

And whereas the flooding will devastate a major portion of ungulate winter range, will impact migratory bird flyways, and will destroy a major heritage site and countless First Nations' burial grounds and hunting, gathering, and trapping areas on their recognized traditional territories:

Therefore be it resolved that the BC Government call on BC Hydro and its contractors to immediately suspend all work until the project can be reviewed by the BC Utilities Commission and proceed through a public hearing and consultation process.
Site C is a proposed 60-metre high, 1,050-metre-long earth-filled dam and hydroelectric generation station on the Peace River between the communities of Hudson's Hope and Taylor on Treaty 8 territory in northeastern British Columbia. It would create an 83-kilometre-long reservoir and flood about 5,550 hectares of agricultural land southwest of Fort St. John. It would also submerge 78 First Nations heritage sites, including burial grounds and places of cultural and spiritual significance. Logging and land clearing for the dam began in 2015.
BC-Yukon KAIROS is concerned that construction of the Site C dam in the Peace River Valley will violate Indigenous peoples' rights and exacerbate ecological damage caused by previous dams.
When the project was first proposed in the early 1980s, the Government of British Columbia referred it to the BC Utilities Commission for review, which automatically requires an examination of the adequacy of consultations with First Nations. In contrast, the BC Clean Energy Act of 2010 explicitly exempts the project from a review by the Utilities Commission.
This exemption appears to conflict with the Province's expressed wish to explore joint decisions and true partnerships with Indigenous peoples in BC, given that West Moberly and the Prophet River First Nations are contesting the project before the courts. We believe this action on the part of the government may constitute a failure to uphold their rights to free, prior and informed consent as outlined in the UN Declaration of the Rights of Indigenous People.
Moreover, as BC-Yukon KAIROS Regional Representative, Janet Gray, explains,
"The rapid industrialization of the north- fracking, LNG projects, pipelines, Site C dam construction- all of these initiatives represent a way of thinking about development and resources that disconnect us from the earth and from each other.  Aboriginal and non-aboriginal communities are being divided by what government and industry are doing and the rest of BC remains silent. We think this must change. This is not just a local issue. If Site C proceeds, the financial burden it will place on BC Hydro will be shared by everyone. The economic solutions of the past are not what our children and grandchildren will need to take them into a truly sustainable future- a future based on respect for the web of life and healthy relationships." 
ABOUT KAIROS: CANADIAN ECUMENICAL JUSTICE INITIATIVES
KAIROS is a faith-based social justice organization of eleven Canadian churches and religious organizations. It focuses on Indigenous rights, international human rights and ecological justice. We deliberate on issues of common concern, advocate for social change and join with people of faith and goodwill in action for social transformation. www.kairoscanada.org
BC-Yukon KAIROS is a regional network of individuals, groups, and faith communities working together to create a world based on right relationship with the earth and with each other.
Media Contact:
Susan Draper
BC-Yukon KAIROS media spokesperson
graceful@shaw.ca  250.507.8307  or  250.370.0121
Facebook page: BC-Yukon KAIROS community
Facebook page: BC-Yukon KAIROS Rolling Justice Bus