Solidarity with First Nations Child and Family Caring Society
---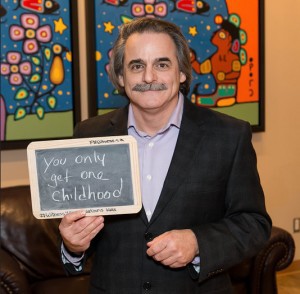 KAIROS gathered together Indigenous leaders, church representatives, educators and civil society representatives on October 19 in a show of solidarity with Dr. Cindy Blackstock, Executive Director of the First Nations Child and Family Caring Society, on the eve of final arguments to the Canadian Human Rights Tribunal in the First Nations Child Welfare case. This case was filed in 2007 by the Assembly of First Nations and the Caring Society and argues that the Department of Indian and Northern Affair's provision of First Nations child and family services is flawed, inequitable, and thus discriminatory under the Canadian Human Rights Act.
For pictures from the event: https://www.flickr.com/photos/aicanada/sets/72157648461284100/ Consider talking your own picture and posting it to Facebook or Twitter with the hashtag #witness4firstnationskids.
An op-ed on October 20 in the Globe and Mail highlights the issues key to this case: http://www.theglobeandmail.com/globe-debate/stacking-the-odds-against-first-nations-families/article21152482/
The final arguments will be presented to the Canadian Human Rights Tribunal from October 20 to 24 and live streamed at http://aptn.ca/news/tag/kids-in-care/.
For more information on the case: http://www.fncaringsociety.ca/i-am-witness