KAIROS plays key role in World Council of Churches North American Hearings on Poverty, Wealth and Ecology.
---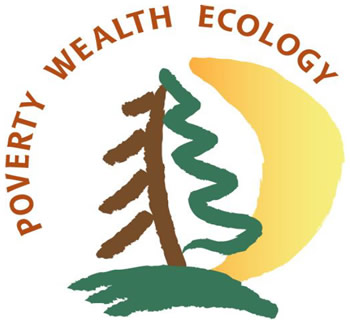 From November 6th to 11th, representatives from churches in Canada and the United States, joined by guests from every continent, met in Calgary, Alberta for a consultation convened by the World Council of Churches on issues of poverty, wealth and ecology. Some participants travelled to Fort McMurray to witness the scale and impact of the tar sands and to dialogue with local residents. After hearing testimonies on issues of social, financial, migrant labour, indigenous and climate justice, the participants issued a call to action entitled "There's A New World in the Making."
In preparation for the hearings, the World Council of Churches commissioned two studies on the inter-relationships among poverty, wealth, and ecology: 'Poverty, Wealth & Ecology in Canada' was written by KAIROS staff person John Dillon; 'As Any Might Have Need' was written by US theologian Elizabeth Hinson-Hasty.