Indigenous, youth and women delegates from Canada and Global South head to COP27
---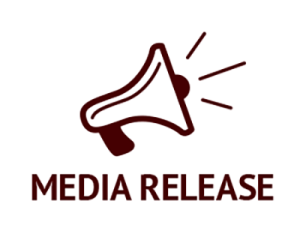 KAIROS and For the Love of Creation are sending 10 delegates to Egypt to demand their voices be heard
(Ottawa: Unceded Algonquin Territory) – KAIROS and For the Love of Creation (FLC) are sending 10 delegates to the United Nations Conference on Climate Change COP27 in Sharm al-Sheikh, Egypt, November 8-18 to advocate for a seat at decision-making tables to tackle the climate crisis. Delegates include Indigenous partners and youth from Turtle Island, and KAIROS Women, Peace and Security and global solidarity partners. The delegation is using the United Church of Canada's accreditation to COP27.
COP follows the Season of Creation in the Christian calendar, which ran between September 1 and October 4, and picks up on the theme "Listen to the Voice of Creation," specifically listening to those voices that have been muted or ignored.
KAIROS and For the Love of Creation recognize that years of agreements coming out of the COP meetings have privileged voices and positions from the Global North, focusing on proposed solutions that have failed to be equitable or to incorporate the global range of actors and their positions. Egypt's stated intention for COP27 is to make the conference "a radical turning point in international climate efforts in coordination with all parties, for the benefit of Africa and the entire world."
On November 16, the delegation will bring its messages to a side event that it is co-sponsoring with the Equality Fund at the Canadian Pavilion titled, Global South Perspectives on Climate Justice, Peace & Conflict, and Gender Equality.
Canadians will have an opportunity to hear from the delegates on November 3, prior to COP27, during a two-hour webinar titled, Voices to COP27, starting at 8:30 a.m. EST. Throughout the climate conference and afterwards, delegates will share their experiences and analysis through a blog series posted on KAIROS Canada's website.
"The idea for this delegation truly came from our partners," says Radia Mbengue, KAIROS' Global Partnerships Coordinator: Africa and Climate Justice who will accompany the delegates in Egypt along with Rachel Warden, KAIROS' Partnerships Manager. "Through their work and advocacy, the delegates have pushed for climate work that acknowledges their different security contexts as well as the differential gender and colonial lenses that they experience. With COP27 happening this year in Africa, this was the perfect moment to highlight partners' voices and the many injustices that are part of this work."
Clifford Mushquash, Anishinaabe from Pawgwasheeng (Pays Plat First Nation) on the north shore of GichiGami (Lake Superior), is one of the delegates from Canada.
A focus of the delegation will be centering Indigenous history and leadership in climate action. A key part of the delegation program will be to deliver the KAIROS Blanket Exercise at COP27. Musquash is a KAIROS Blanket Exercise facilitator.
KAIROS and For the Love of Creation are also sending two youth delegates from Canada: Tia Kennedy, Oneida Nation of The Thames and Walpole Island First Nation; and Yusra Shafi, an international student from Kuwait at the University of Toronto, and intern at Development and Peace.
International delegates represent KAIROS' Global partners. Women Peace and Security partners include: Chantal Bilulu, Project Manager for the Women, Peace and Security program at Héritiers de la Justice, Democratic Republic of Congo; Hana Elias Antoun Kare, a researcher, trainer and peace activist with Wiam: Palestine Conflict Transformation Centre, West Bank, Palestine; Juan Rachael Michael Roberto, Advocacy Coordinator for the South Sudan Council of Churches; and Kelly Campo, a member of the coordinating committee of the Organización Femenina Popular (OFP), Colombia.
Solidarity partners, lending expertise and joining us from other delegations, include: Noble Wadzah, Coordinator of Oil Watch Africa's Ghana chapter, Ivonne Yanez, a founding member and current president of Acción Ecológica, Ecuador; and Paul Belisario, Assistant Global Coordinator for the International Indigenous Peoples Movement for Self Determination and Liberation, Philippines.
Each delegate made a short video to introduce themselves and share how they experience and work against climate change.
The messages are urgent and tangible. The intent of the delegation is to bring these voices to decision-making about the climate emergency – centering the perspectives and recommendations of those who are most impacted, least responsible and whose critical, innovative and effective solutions can no longer be ignored.
About KAIROS: Canadian Ecumenical Justice Initiatives:
KAIROS is a social justice organization that includes ten Canadian churches and religious organizations. We are Indigenous, settlers and newcomers in Canada working with people of faith and conscience all over the world for ecological justice and human rights. We deliberate on issues of common concern, advocate for social change and join with people of faith and goodwill in action for social transformation. Learn more: KAIROS Canada website.
About For the Love of Creation:
For the Love of Creation is a national initiative that brings together faith bodies and faith-based organizations in Canada under a unified banner to mobilize education, reflection, action and advocacy for climate justice. Learn more: For the Love Creation website.
– 30 –
Media Contacts:
Cheryl McNamara (she/her), Media Coordinator, KAIROS Canada
416-875-0097 (mobile), cmcnamara [at] kairoscanada [dot] org
Maryo Wahba (he/him), Communications Coordinator, Citizens for Public Justice 613-232-0275 / 1-800-667-8046 x 225, maryo [at] cpj [dot] ca