Act now to save the lives of community activists in El Salvador
---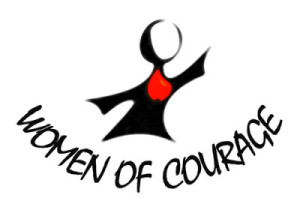 "Peace is not the product of terror or fear. Peace is not the silence of cemeteries. Peace is not the silent result of violent repression. Peace is the generous, tranquil contribution of all to the good of all. Peace is dynamism. Peace is generosity. It is right and it is duty." — Oscar Romero
KAIROS is gravely concerned about the threats and killings of human rights defenders and environmental activists in the Department of Cabanas, El Salvador. Just before the New Year, we received reports that two more community activists were killed, bringing the death toll of human rights defenders in Cabanas to three in 2009. The details of these murders are heartbreaking and shocking:
Dec 26: Dora Alicia Sorto Recino was shot to death as she was walking home from the river; she was eight months pregnant and carrying her two-year-old child, who was also injured. Dora Alicia was a member of the Environmental Committee of Cabanas, which has been extremely active in educating and mobilizing the community about the impacts of gold mining.
View 'Democracy Now's' documentary on the death of Dora "Alicia" Recinos Sorto )
Dec 20: Ramiro Rivera, vice-president of the Environmental Committee of Cabanas, was gunned down in front of his daughter, despite his 24-hour police protection since being shot eight times in August. His neighbour Felicita Echeverria was also killed in the attack.
June 30: Marcelo Rivera (no relation to Ramiro), an outspoken mining activist and community leader, was found tortured and murdered in an empty well in Cabanas.
Furthermore, the assaults, attempted kidnappings and death threats against prominent human rights and community activists continue. Just recently, on January 25, we received reports that Oscar Luna, the Ombusdman in Defense of Human Rights in El Salvador had received two death threats against himself and his family since January 8. The second one, delivered January 19, warned him that he had 48 hours to leave the country. Luna has spoken out strongly against the murder of activists in Cabanas. Luna has declared that he will not permit the threats to obstruct his work in defense of human rights.
These human rights defenders and community activitist have opposed the presence of a Canadian mining company, Pacific Rim Mining Corp., in the region. Pacific Rim suspended its operations in El Dorado in July 2008 after the Ministry of the Environment denied its application for mining permits. In response, the Vancouver based mining company launched a $77-million lawsuit against the Salvadorean government under the investor state chapter of the US- Central American Free Trade Agreement (CAFTA), through its US-based subsidiary, Pac Rim Cayman LLC.
Salvadorean President Maurio Funes, who opposed the mining project during his presidential campaign, has reitirerated his support for the community, assuring Salvadoreans that he will not succumb to pressure from the mining industry. He recently declared, "There can be no misunderstanding: my government will not authorize any mining extraction projects….No one has convinced us that there are ways to extract minerals and metals, especially metals, without contaminating the environment and affecting public health."
Despite the overtly political overtones of this violence, local police authorities and the former Attorney General have classified these murder cases as common crimes. Salvadoreans are fearful and outraged by the continued violence, but also by the inability and unwillingness of the police and the office of the Attorney General to protect community activitsts and halt the violence.
Urgent Action
We urge you to take action in order to protect the lives of community and human rights activists in El Salvador and to guarantee their legitimate right to defend their communities and environment. The community of Cabanas, the Cabanas Environmental Committee, and the National Roundtable on Mining (MESA) are calling on the international community to urge the Attorney General and Salvadorean authorities to:
Carry out impartial, exhaustive and effective investigations into the assassination of Marcelo Rivera, Ramiro Rivera and Dora Alicia Sorto, and bring those responsible to justice.
Ensure the safety and protection of all members of the Cabanas Environmental Committee, other community activitists and their relatives
Guarantee the rights of the Cabanas Environmental Committee and other human rights and environmental activists to peaceful protest and to dissent.
We urge you to respond to their call. For sample letters and contact information, please see the urgent action on the Salvaide website. http://www.salvaide.ca/urgentaction.html Your response could save lives. March 24, 2010 marks the 30th anniversary of the murder of Monsenor Romero who died defending the rights of the poor and the oppressed in El Salvador. Although much has changed in El Salvador and throughout Latin America, we are reminded that human rights defenders, particulary those defending land and the environment, continue to be at risk, and that the struggle for human rights and against impunity continues today. For more information, please contact Rachel Warden rwarden@kairoscanada.org or Ian Thomson ithomson@kairoscanada.org
Background
KAIROS has been monitoring this situation, participating in joint advocacy initiatives and sharing information with our member churches and organizations.
KAIROS joined 105 other organizations in sending an open letter to the Attorney General of El Salvador, urging him the investigate the murder of Marcelo Rivera (July 24, 2009) .
The Americas Policy Group of CCIC, which includes KAIROS, sent a letter to the Hon. Peter Kent, Minister of State for the Americas, urging him to request that local Salvadorean authorities undertake a full investigation into the killing (July 23, 2009).
The Canadian Conference of Catholic Bishops (CCCB), a KAIROS member, wrote to Foreign Affairs Minister Lawrence Cannon in June 2009, asking him to ensure that Pacific Rim respects human rights and the environment (July 10, 2009).
KAIROS sees these recent murders of mining and community activists in El Salvador in the context of increasing threats and assassination of human rights and environmental activitists in the region. The environmental movement in Latin America has gained strength and visibility in the last few years and is working more closely with human rights and Indigenous groups. As a result of their increased profile and critical work denouncing human rights abuses related to resource extraction and climate change, Indigenous and environmental activists face increased risks. Throughout Latin America people are paying with their lives for defending their the environment, their land and communities.