Women of Courage II ready for the East Coast
---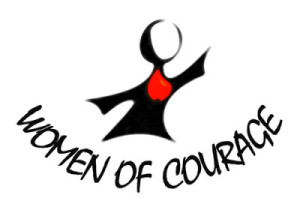 The Women of Courage have arrived! Today, they are in Toronto.  On Thursday, the tour begins with a public event in Halifax. Over the next three weeks, these women of courage will visit communities and meet with representatives of Indigenous and women's centres, and other organizations, in Nova Scotia, Newfoundland and Saskatoon.
Claudia Castellanos Roncancio is a human rights lawyer and advocate from the Popular Feminist Organization (OFP) in Colombia. Lucy Talgieh is the Women's Project Coordinator at Wi'am: Palestinian Conflict Resolution Centre in Bethlehem, Occupied Palestinian Territories.  KAIROS is honoured to welcome them both as we continue our work alongside our Southern partners on the Women of Courage program. You can read their bios here. Our next post will have more information about their organisations and context.
These Living Courage visits connect people across borders and generations. At public events, local organisers and speakers make the links between violence in the global South and violence facing Canadian communities that are pushed to the margins, especially Indigenous women and female migrant workers. On the East Coast tour, women facing domestic violence will be an important focus. The events provide everyone with an opportunity to explore strategies to end violence. Women and men, young and old, Indigenous and newcomers: your voices and ideas are much needed.
The Government of Canada, our provinces and territories, Indigenous governments and all Canadians have much to contribute to ending practices that fuel violence.
We need only the knowledge and the will.
By sharing their courageous stories and strategies for change, the women participating in the Living Courage Tour will inspire concerned Canadians to call for action from the Canadian government. We hope you'll join us. If you'd like to help promote the tour or are interested in writing a story or interviewing the Women of Courage, please contact Julie Graham at jgraham@kairoscanada.org We invite everyone  to send prayers and good thoughts to all the participants and organisers as we share stories of struggle and courage.