CALL TO ACTION: Urge immediate protection for Gustavo Castro, injured during the assassination of Berta Cáceres
---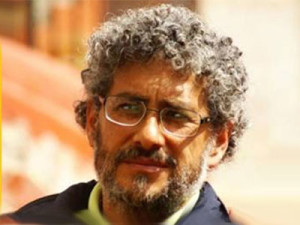 ALERT: Gustavo Castro at risk in the community of La Esperanza, Honduras
Gustavo Castro is a passionate defender of human rights and ecological justice from Mexico and has been an important leader in many of the organizations and movements that KAIROS has supported.
We ask for all to pay close attention and to contact the following offices calling for Gustavo's security:
Secretary for Foreign Affairs in Mexico/Secretaría de Relaciones Exteriores de México (55) 3686 – 5100 y (55) 3686 – 5581 Email: gobmx@funcionpublica.gob.mx Twitter: @SRE_mx
National Human Rights Commission of Mexico/Comisión Nacional de Derechos Humanos de México(55) 56 81 81 25 y (55) 54 90 74 00 Email: cenadeh@cndh.org.mx Twitter: @CNDH
Honduran Secretary for Human Rights, Justice, Governance and Descentralization/Secretaría de Derechos Humanos, Justicia, Gobernación y Descentralización de Honduras(504) 2232-7800 y (504) 2232-8900 Twitter: @sdhjgdhn
Secretary for Foreign Affairs of Honduras/Secretaria de Relaciones Exteriores de Honduras(504) 2236-0200 y (504) 2236-03-00 Email: cancilleria.honduras@gmail.com Twitter: @SREHonduras
---
ÚLTIMO MOMENTO: Gustavo Castro en riesgo en la comunidad de La Esperanza, Honduras
Currently, environmentalist Gustavo Castro Soto, coordinator of Otros Mundos A.C./Friends of the Earth Mexico, is giving additional testimony in La Esperanza, Intibucá, in southeast Honduras, where on March 3rd he was victim of an attempted assassination while the Indigenous Lenca defender Berta Cáceres was assassinated.
We are on maximum alert because his departure from the Mexican Embassy, travel and presence in the community puts his physical and phsychological integrity at great risk.
On Sunday March 6th when he attempted to leave Honduras legally and with protection from the Mexican Embassy in Honduras he was arbitrarily intercepted by Honduran authorities before passing through migration in the Tegucigalpa International Airport, under the argument that he had to give further testimony, but without having received prior notification of this.
It is important to underscore that Gustavo Castro has consistently cooperated when his declarations were requested and accepted to give further testimony in the interest of clarifying the assassination of Berta Cáceres with the aim of preventing the members of COPINH from being criminalized.
Despite the requests from diverse entities, that this new declaration take place in better conditions for Gustavo's physical and physcological security within the Mexican Embassy in Tegucigalpa, the Honduran General Attorney decided that it would have to take place in La Esperanza, which represents serious risk to his physcological and physical security.
We ask you to join us in calling for the security of Gustavo Castro during the entire process of giving further testimony and during his return to the Mexican Embassy in Tegucigalpa. We demand that the Honduran government fulfill its promise to life the migration alert that it emitted against Gustavo Castro so that he can immediately depart from Honduras once this final legal process is done without any other motive or action that would impede him.