Standing in solidarity with migrant workers on December 18
---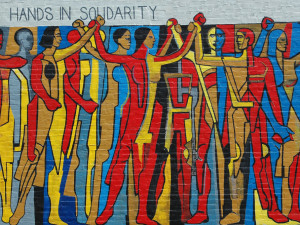 "On International Migrants Day, let us commit to coherent, comprehensive and human-rights based responses guided by international law and standards and a shared resolve to leave no one behind." – Ban Ki-moon, UN Secretary General
---
Globally, millions of people are forced to migrate from their home countries every year. Some leave their families for economic reasons, others to escape environmental disasters, either natural or human-made. According to the United Nations, in 2015 there were an estimated 244 million migrants, up from 222 million in 2010, and 173 million in 2000.
KAIROS pays tribute to all the courageous women and men who confront adversity head-on in an attempt to provide their families with a better life. KAIROS also celebrates their resilience and spirit of solidarity as they work tirelessly and against huge odds to organize and mobilize themselves and their neighbours to educate and advocate for the protection and advancement of human and labour rights in Canada and around the world.
To contribute to this work of building solidarity between migrant workers, churches and civil society allies, KAIROS will release a new migrant justice education and action resource early in 2017. Stay tuned!
On this International Migrants Day, let us join our voices with those who are calling for justice and standing in solidarity with migrant workers in Canada and around the world.