Stand in Solidarity with Indigenous Peoples
---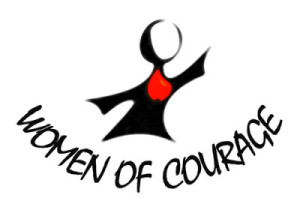 Hunger strikes, protests, singing and drumming are all part of the call to stop legislation that undermines Indigenous rights and the environment.
Theresa Spence, Chief of Attawapiskat First Nation in northern Ontario, courageously began a hunger strike on December 11th to protest the Canadian government's unilateral decision-making and lack of respect for the Treaties. She has said, "I'm willing to die for my people and the First Nations people. The pain is too much and it has to stop."
Last year, Chief Spence and her community of Attawapiskat First Nation called a state of emergency over deplorable housing conditions and the decade-long delay of a new school. KAIROS and thousands of Canadians stood with the First Nation of Attawapiskat and joined our voices to a worldwide call for funding, justice, and equity for the community and for the hundreds of other communities facing similar crises of health, housing and education brought on by funding that is far too little and is deeply inequitable.
Now Chief Spence intends to continue the hunger strike until the Prime Minister and the Governor General (as the representative of the Crown) commit to a meeting with First Nation leaders to discuss the Treaty relationship. To date, the Prime Minister has not yet agreed to a meeting. Achieving this goal will require widespread support from across the country including from KAIROS members.
Others have joined the hunger strike and expressed their solidarity through various actions and rallies, all part of Idle No More. This movement has swept the country with thousands of people calling out, in different ways, for concrete action to fix the broken relationship between Canada and First Nations.
Idle No More is a response to a long history of broken promises and insufficient political will to address the injustices experienced by Indigenous peoples in Canada. But Bill C-45 was the catalyst – it was passed without the required consultation with those affected; it significantly reduces the number of federally protected waterways and attempts to privatize reserve land. Free, prior and informed consent is the consultation standard affirmed in the UN Declaration on the Rights of Indigenous Peoples.
Similarly the government has not lived up to its obligations regarding the Treaties. As stated by the Idle No More movement, the Treaties are nation to nation agreements that cannot be unilaterally altered and that are about sharing the land and resources.
An urgent need for truth, reconciliation and equity
An open letter from the Assembly of First Nations talks about the need for an immediate response to Chief Spence's hunger strike. "This situation creates an urgency that is foremost in our minds and is a direct correlation to the humanitarian crises being faced in many First Nations communities today… All First Nations across Canada stand united and in solidarity in advancing this urgent call for action and attention".
This is an important moment for non-Indigenous people to stand in solidarity and to express our collective commitment to truth, reconciliation and equity.
We encourage you to:
Find events happening in your area and stand with your Indigenous neighbours.
Send prayers and messages to Chief Theresa Spence. You can send written messages of solidarity to kquinn@kairoscanada.org and Ottawa staff and volunteers will deliver those to Victoria Island, an island on the traditional territory of the Algonquin Nation. It is in the Ottawa River just below the Parliament buildings and Supreme Court and it is where Chief Spence is carrying out her hunger strike.
Contact your MP and the Prime Minister's Office to support Chief Theresa Spence's request for a meeting. Ask that it be agreed to in good faith and arranged as quickly as possible, for the sake of all who are now on hunger strikes, for Canada's commitment to truth and reconciliation and for the sake of right relationship, justice, and equity.
For more info please contact Katy Quinn, Indigenous Rights Program Coordinator, at kquinn@kairoscanada.org or (613)235-9956 ext. 224. Also see KAIROS' current education for action focus: Truth, Reconciliation and Equity: They Matter to Us! www.kairoscanada.org/tre for more information and ideas.