Resiliency and hope drive KAIROS' Climate Action Month
---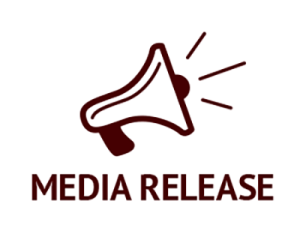 2nd annual Climate Action Month to amplify just recovery call
(Ottawa, ON) – Resiliency and hope are the driving messages of KAIROS Canada's second annual Climate Action Month, beginning September 1, which will include daily content and actions posted to KAIROS' website focused on five weekly themes: Season of Creation, just transition, Indigenous rights, global climate justice, and water.
KAIROS' Climate Action Month kicks off by amplifying the World Council of Churches' Season of Creation, which runs from September 1 (World Day of Prayer for Creation) to October 4 (St Francis of Assisi Day). The theme of this year's Season of Creation is Jubilee for the Earth, a time of restoration and hope that requires radically new ways of living with creation.
"Recovery from the pandemic offers an immense opportunity to build a more resilient and equitable society that upholds human rights and the integrity of our planet," says Beth Lorimer, Ecological Justice Coordinator for KAIROS Canada. "Ambitious action is needed from our leaders to get us there and we all have a voice in making that message heard. Climate Action Month is part of the growing movement for a just recovery."
During September, KAIROS will post content on a daily topic, highlighting the work of KAIROS member churches, stories from its global partners and the #30DayChallenge.
Updated from 2019, the #30DayChallenge is designed to motivate Canadians to take action for climate justice every day. KAIROS has curated 30 specific actions, focused on learning, reflection, community-building, and advocacy, and encourages participants to share their actions on social media, using the hashtags: #KAIROSClimateAction and #30DayKAIROSChallenge. KAIROS has also designed a resource that can be used at any time during the year.
The month will also feature an online film and discussion. Women Hold Up the Sky: African Women Rise for Climate Justice, by WoMin, an ecofeminist African alliance and KAIROS partner, will be screened on September 22 at 7pm EST.
Throughout the month, KAIROS will encourage participants to sign an e-petition, developed by For the Love of Creation, a coalition of churches, faith bodies, and faith-based organizations united on action for climate justice. Sponsored by Nathaniel Erskine-Smith, Member of Parliament for Beaches-East York, the petition calls for a just recovery and closes on October 6.  
KAIROS began Climate Action Month in 2019 to galvanize awareness and action after a series of alarming and urgent UN special reports on the climate crisis and impacts on vulnerable communities, including women and Indigenous peoples. The pandemic has redefined our world with calls for a just recovery that prioritizes the welfare of essential workers and at-risk people in the transition to a carbon net zero economy by 2050.
This KAIROS initiative is intended to further reconciliation by encouraging discussion and reflection on how climate change and Indigenous issues are deeply interwoven. KAIROS' climate action is rooted in reconciliation and this initiative is intended to amplify and prioritize Indigenous voices.  
For more information and to access the KAIROS Climate Action Month resources, visit: kairoscanada.org/climateactionmonth-30-day-challenge-2020
About KAIROS: Canadian Ecumenical Justice Initiatives
KAIROS is a social justice organization that includes ten Canadian churches and religious organizations. We are Indigenous, settlers and newcomers in Canada working with people of faith or conscience all over the world for ecological justice and human rights. We deliberate on issues of common concern, advocate for social change and join with people of faith and goodwill in action for social transformation. Learn more: www.kairoscanada.org.
Media Contacts:
Cheryl McNamara, Media Coordinator, KAIROS Canada
416-875-0097 (mobile), cmcnamara@kairoscanada.org