May 29 - June 3, 2015: Join KAIROS in Ottawa and across Canada to hear the Truth and Reconciliation Commission's Final Report and take action towards a new relationship.
Anne Morris, an Anglican, lays out how the economy where God reigns in justice and peace is Enough for All.
Ida Kaastra-Mutoigo of the Christian Reformed Church in North America channels God's voice in telling us to not hold our assets, family and work relationships so tightly that we can't hear God's call to us to do justice and love mercy.
Huda Kandalaft of the Presbyterian Church in Canada challenges us to forgive even as prophet Jonah forgave those of Nineveh he did not want to encounter.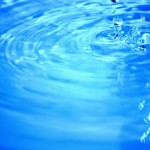 Jennifer Henry reminds us that we are invited to immerse ourselves as Christ did in our own watersheds to connect ourselves with both the pain and transformation of being one with creation.
KAIROS National Intergenerational Gathering and TRC Closing Events, May 28-June 3, 2015.
KAIROS colleague Judith Marshall shares experiences from a meeting of social movements with Pope Francis.