On November 25, the International Day for the Elimination of Violence Against Women, women's organizations and movements, human rights groups, grassroots organizations and governments from around the world come together to demand an end to violence against women and to look for solutions. November 25 also marks the beginning of 16 days of action to […]
Five years ago, KAIROS lost all of its CIDA funding. Our churches and individuals like you stepped up to keep KAIROS going. Let's celebrate our resilience and ensure a strong future for KAIROS!
The latest KAIROS Briefing Paper contrasts the hopeful movement for climate justice symbolized by the People's Climate March with the slow process of official UN negotiations. It exposes hidden dangers in certain measures that claim to address climate change, and highlights proposals from Archbishop emeritus Desmond Tutu that point towards genuine solutions.
Heather Vais of the Presbyterian Church in Canada tells us that hospitality, radical hospitality is what the Kingdom is God really looks like.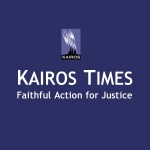 In This Issue
Momentum builds to make Canada Open for Justice
Solidarity with First Nations Child and Family Caring Society
Briefing Paper now available on Indigenous Wisdom: Living in Harmony with Mother Earth
We're Still Here Fundraising Party!
Thank You!
Spirited Reflections
Feature Partner
Fellowship of Christian Councils and Churches in West Africa (FECCIWA)
Feature Resource
The Blanket Exercise Video
Tom Billard helps us reinterpret Jesus' Parable of the Talents through the ears and eyes of the poor and oppressed of first century Palestine.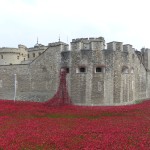 Sara Stratton tells us why she wears both a bright red poppy and a pin that reads "To remember is to work for peace" in the lead up to Remembrance Sunday.