The Government of Canada's position that the severe and egregious violence against Indigenous women and girls is not systemic but represents instead a series of criminal offences is not supported by the evidence.
As part of our "Reconciliation in the Watershed" program, we're co-sponsoring a Watershed Walk in the Toronto Brickworks on Saturday May 2.
Read the latest blog on rabble.ca.
Vignette #9: Justice Murray Sinclair
Seeking an Education Associate, Indigenous history and rights. Apply by April 27, 2015.
This Briefing Paper examines some hopeful signs of progress in the struggle for climate justice, despite major obstacles.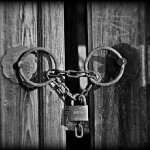 Charmila Ireland from the Presbyterian Church in Canada challenges us to unlock the doors of our lives by confronting the voices inside us telling we're not good enough to go out a make a difference in the world for the Gospel's sake like radical generosity and solidarity.