At a press conference at the Iglesia Filipina Independiente in Pagadian City, Philippines Learning Tour (PLT) members Rev. Desmond Jagger-Parsons, Chair of the KAIROS Board, and Linda Wilson, a member of Idle No More, present a joint statement at the conclusion of the PLT, along with Bishop Antonio Ablon, and Rev. Beltran Pacatang and Subanen Terso Balives from PROTECT, a PLT sponsor.
Esther Epp-Tiessen tells us that God is on our side, but also on the side of all people,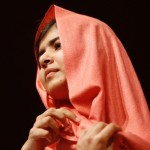 Sister Catherine Fairbairn imagines a world where people see their 'enemy' as a person just like themselves.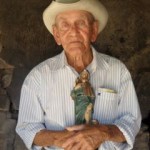 Hierald Kane-Osorto tells us about space for solitude and dreaming of God's justice for our communities.
Despite the gap between the rich and poor, Michael Shapcott studying at Trinity College, University of Toronto, shows that Jesus tells us from the miracle of the loaves and the fishes that there is plenty for all
Jennifer Henry, Executive Director of KAIROS: Canadian Ecumenical Justice Initiatives, has issued a statement in response to the ongoing violence and military action in Palestine and Israel.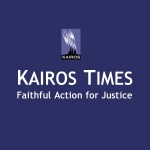 In This Issue
KAIROS bears witness at the fifth and final Tar Sands Healing Walk
Historic Supreme Court decision enriches us all
KAIROS responds to Northern Gateway pipeline decision
Why we all should care about Canada's temporary foreign worker program
Mark your calendars: fall regional gatherings
KAIROS to lead three workshops at the People's Social Forum in Ottawa in August