This summary of our longer study on how the ancestral wisdom of the Indigenous peoples of the Americas can guide us as we face unprecedented challenges from climate change and related ecological crises is now available as a Briefing Paper.
The paper explores Andean peoples' teachings on how to live well in harmony with the natural world and what Canadians can learn from these teachings.
KAIROS Thanksgiving Video Message: thriving with resilience, gratitude and faith 5 yrs after CIDA cut
Alberto Sarthou cautions us that being a servant does not mean shrinking from speaking truth to power.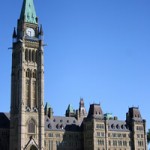 KAIROS Canada is disappointed that the Extractive Sector Ombudsman bill, Bill C-584, did not pass second reading in the House of Commons on October 1. More than 90,000 Canadians voiced their support for such an Ombudsman through the Open for Justice campaign. In spite of this setback, KAIROS is continuing its work with Parliamentarians to build even greater public support for an Ombudsman and to remove legal barriers for those who need access to justice in Canada.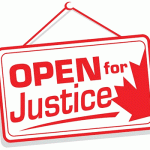 Canadian and international organizations press for law reform to hold Canadian mining companies accountable for human rights abuses overseas. "What happened to Canadian compassion, to the Canada that accepted so many refugees in the 80s?" Nelly Rivera asked a delegation from KAIROS Canada and the United Church of Canada this question after telling them about […]
Jennifer Henry explains that peace of which the prophet Micah spoke is not the absence of conventional war, rather the presence of transformed beliefs and collective understandings, economic and ecological justice and democratic inclusions, human rights and greater equality.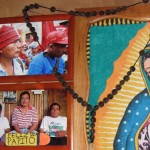 Today, five years later, KAIROS joins the family of Adolfo Ich Chaman- , his community and human rights and solidarity groups in Guatemala and in Canada in commemorating Adolfo Ich's life and demanding justice. Angelica Choc, Adolfo's wife, has called on all of us to join them in solidarity: "Let all of us who are fighting in defense of our territories unite to demand that justice be served".