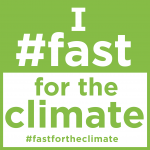 As the global community looks towards the UN Climate Change Conference in Paris this December, people continue to raise awareness and seek political change at the personal, local and national levels. And KAIROS is a part of that.
*March 3 - new video added featuring University of Ottawa lawyer Sebastien Grammond* The First Nations Child and Family Caring Society and the Assembly of First Nations have filed a human rights complaint against the Government of Canada regarding child welfare services for First Nations children and have launched a campaign to raise awareness about this case.
Jim Sinclair of the United Church of Canada helps us remember in this Lenten season those who, out of their ability to forgive, remain committed to demanding justice and inspiring hope.
Willard Metzger, a Mennonite, reminds us that God is part of a preserving covenant with all creation.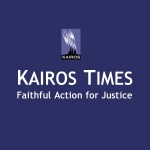 Click here to view our monthly newsletter with up to date information about our work.
Heather MCance of The Anglican Church of Canada suggests that we may need to reexamine our expectations of "The Day of the Lord".
KAIROS announce the launch of our Guatemalan partner CEIBA's report on its unique and inspiring experience with community consultations on Free, Prior, and Informed Consent (FPIC). You can read and download the resource here.