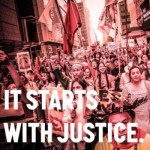 Join the March for Jobs, Justice and the Climate and the Multi-faith Climate Action Iftar on Sunday, July 5 in Toronto!
Melanie Delva, a non-Indigenous Anglican, reminds us that we're to not be self-congratulatory about our involvement in the Truth and Reconciliation Commission process; rather. WE need to pursue reconciliation because we are broken.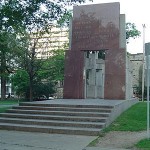 Jennifer Henry evokes the stones of human rights memorials that will not remain silent but call out for the Creator's justice through our prophetic imagination.
KAIROS—in collaboration with the Canadian Council of Churches , Citizens for Public Justice, Project Ploughshares, Women's Inter-Church Council of Canada, and the Church Council on Justice and Corrections—has compiled a resource for Canadian voters in preparation for the 2015 Canadian federal election.
Read the communiqué that was issued by conference participants on June 1, 2015.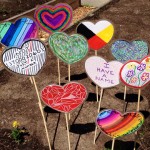 Follow KAIROS on Pinterest.