Peruse the complete list of workshops. You will be asked about your choice at the Registration Desk.
KAIROS—in collaboration with the Canadian Council of Churches , Citizens for Public Justice, Project Ploughshares, Women's Inter-Church Council of Canada, and the Church Council on Justice and Corrections—has compiled a resource for Canadian voters in preparation for the 2015 Canadian federal election.
To see more, follow our image board on Pinterest.
Joignez-vous au Mouvement de réconciliation en plantant un Jardin de cœurs dans votre milieu. Quelques ressources disponible en français.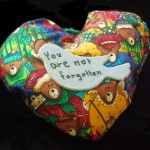 Send your decorated hearts to Ottawa by May 22, 2015.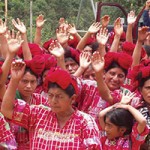 The report highlights KAIROS' work with Indigenous women and organizations to increase understanding and awareness of how resource extraction impacts Indigenous women, as well as the role of women in protecting collective rights and the environment.