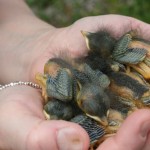 What if Creation had rights, just as human beings do? Pepe Elwert considers our call to be in right relationship with all of creation, and imagines what that could look like in this 3rd Advent Spirited Reflection
With recent talk of peace returning to the eastern Democratic Republic of Congo, KAIROS is hopeful peace-building efforts will continue at all levels – from international diplomacy between DRC and its neighbours, down to the grassroots level at which our Congolese partners work every day. We will bring this message of hope to Parliament Hill on December 5, when members of the Women of Courage delegation to DRC, organized by KAIROS in June 2013, will meet with Parliamentarians to discuss the actions Canada has taken and can take to help build peace and stability in this troubled region.
As the Guatemala study tour draws to a close, KAIROS BC/Yukon regional representative Janet Gray, one of the group's photographers, talks about the pictures in her camera and those in her mind.
Once again a UN conference on climate change has failed to take meaningful action despite the devastation wrought by typhoon Haiyan. Youth attending the conference in Warsaw singled out Canada and Australia for refusing to hear the urgent pleas for action from developing countries.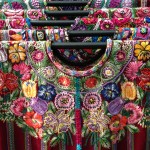 During a "day off" in Antigua, Wilf Bean, former director of the Tatamagouche Centre, wrestles with the contradictions and questions he faces as a Canadian on this tour studying the impact of Canadian mining companies.
Georgina Baisley from Miramichi Presbytery of the United Church relates stories of resistance to mining's impacts on water and human rights in Guatemala.
On Day 3 of the Guatemala Study Tour, United Church diaconal minister Elaine Kellogg describes a meeting with the Committee in Defense of Mother Earth in San Miguel Ixtahuacan.