At a press conference at the Iglesia Filipina Independiente in Pagadian City, Philippines Learning Tour (PLT) members Rev. Desmond Jagger-Parsons, Chair of the KAIROS Board, and Linda Wilson, a member of Idle No More, present a joint statement at the conclusion of the PLT, along with Bishop Antonio Ablon, and Rev. Beltran Pacatang and Subanen Terso Balives from PROTECT, a PLT sponsor.
Rick Garland of Student Christian Movement of Canada says his ownership and acceptance of a life of Christian ministry and activism began when he was able to say "I AM WHO I AM".
MARK THESE DATES! October 17 & 18. Registration is now open for Covenant Chain Link V, the annual Ottawa event that brings together Indigenous and non-Indigenous people to share ideas and learn from each other how education can build and improve relationships. This year's event features Indigenous educators and highlights community led education projects. See the attached flyer for details.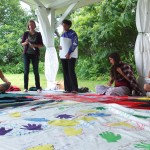 On August 21ST, KAIROS: Canadian Ecumenical Justice Initiatives will engage attendees at the People's Social Forum in Ottawa through the Blanket Exercise, a visual and interactive activity to help people of all ages learn about Canada's history from the perspective of Indigenous people.
Esther Epp-Tiessen tells us that God is on our side, but also on the side of all people,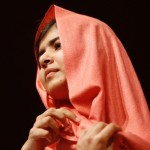 Sister Catherine Fairbairn imagines a world where people see their 'enemy' as a person just like themselves.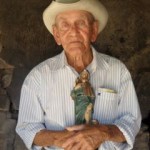 Hierald Kane-Osorto tells us about space for solitude and dreaming of God's justice for our communities.