Press Advisory: KAIROS launches new KBE Teaching & Sharing Circles series, May 18
---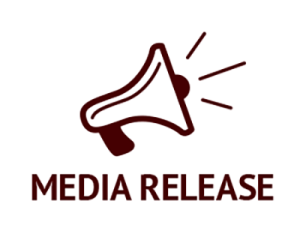 Indigenous presenters lead online interactive sessions to foster reconciliation 
WHAT
KAIROS Blanket Exercise (KBE) Teaching & Sharing Circles Summer Series – Following a successful winter series, which began January 19, KAIROS' KBE Teaching & Sharing Circles continue this spring and summer from May 18 to July 20. The interactive Zoom sessions are designed to foster positive relationships between Indigenous & non-Indigenous peoples through truth, sharing and open dialogue.
Indigenous presenters with extensive experience facilitating the KBE will lead the two-hour sessions on various topics including the impacts of Residential Schools, the Doctrine of Discovery and a new offering: Medicine Wheel Teachings. Based in Indigenous worldviews and using Indigenous traditions and protocols, each KBE Teaching & Sharing Circle addresses historical and contemporary topics in an honest and personal way by blending data and facts with personal stories.  
KBE Teaching & Sharing Circles – launched in the fall of 2020 – complement the KAIROS Blanket Exercise, an interactive and experiential teaching tool that explores the historical and contemporary relationship between Indigenous and non-Indigenous peoples in the land we now know as Canada.
KAIROS also offers private group KBE Teaching & Sharing Circles of up to 40 participants for schools and educational institutions, community groups, and employers. These sessions can be booked by visiting: KBE and KBE Teaching & Sharing Circles Booking.
WHEN
Tuesday, May 18 (7:00 – 9:00 p.m. EST) – Medicine Wheel Teachings
Tuesday, June 1 (7:00 – 9:00 p.m. EST) – The Impacts of Residential Schools                
Tuesday, June 15 (7:00 – 9:00 p.m. EST) – Métis Teachings  
Monday, June 21, National Indigenous Day (7:00 – 9:00 p.m. EST) – We are All Treaty People​
Tuesday, June 29 (7:00 – 9:00 p.m. EST) – Social Injustice in the Court System  
Tuesday, July 20 (7:00 – 9:00 p.m. EST) – The Importance of Growing Gardens  
WHERE
Online. Visit the KAIROS Blanket Exercise Events page for a full listing and to register.
WHO (PRESENTERS)
Mary-Anne Kechego, a member of the Turtle Clan of the Oneida Nation.
Tina Stevens, an Algonquin-Ojibwe woman from Kitigan Zibi, Kettle and Stoney Point.
Gloria Thomson, a Métis woman, born and raised in Thunder Bay.
Tracey Whiteye, is Makwa Dodem, Bear Clan, whose spirit name is 'Polar Bear Woman Who is Looking Ahead from the Water'. She is Lenaapeew/ Anishinaabe kwe and comes from the Elunaapeewii Lahkeewiit First Nation, known as Delaware Nation of the Thames.
For presenter bios, please visit KBE Teaching & Sharing Circles Presenters.
Learn more and register at KAIROS Blanket Exercise Events page.
About KAIROS: Canadian Ecumenical Justice Initiatives
KAIROS is a social justice organization that includes ten Canadian churches and religious organizations. We are Indigenous, settlers and newcomers in Canada working with people of faith or conscience all over the world for ecological justice and human rights. We deliberate on issues of common concern, advocate for social change and join with people of faith and goodwill in action for social transformation. Learn more: www.kairoscanada.org. 
Media Contact:
Cheryl McNamara, Media Coordinator, KAIROS Canada
416-875-0097 (mobile), cmcnamara@kairoscanada.org