Press Advisory: KAIROS joins the Global Climate Strike for climate action and justice, September 27
---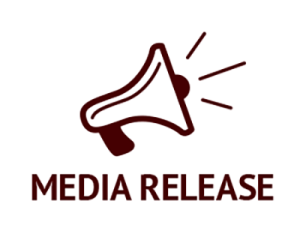 (Toronto, ON) – KAIROS staff will join the Global Climate Strike on Friday, September 27 in cities and communities across Canada to help send a strong message to all levels of government to take immediate and appropriate action to ensure that global temperature increases do not exceed 1.5°C.
KAIROS has offices in Toronto and Ottawa, with KAIROS Blanket Exercise Coordinators located in communities from Atlantic Canada to British Columbia. KAIROS' Toronto office will report live on the Global Climate Strike on its Facebook page.
KAIROS is part of the S27 Coalition, a group of 27 civil society organizations, including the David Suzuki Foundation, that has issued a series of demands, timed for the Global Climate Strike. The demands include reducing national greenhouse gas emissions by 65 percent by 2030 to reach net zero emissions by 2040, ensuring Indigenous self-determination, and leaving no worker behind, to name a few.
The Global Climate Strike will cap off KAIROS' Climate Action Month, which has galvanized awareness and action on the climate emergency throughout September.
What: Global Climate Strike
Why: To call for immediate and appropriate action to ensure that global temperature increases do not exceed 1.5°C.
When/Where: Friday, September 27
Ottawa: 11:30 a.m. Confederation Park
Toronto: 11:00 a.m. Queens Park
For other times and locations: globalclimatestrike.net/#map
Who:
Jennifer Henry, Executive Director (jhenry@kairoscanada.org)
Amelia Berot-Burns, Ecological Justice Coordinator (aberotburns@kairoscanada.org)
Chrystal Désilets, Indigenous Rights Coordinator (cwaban@kairoscanada.org)
About KAIROS: Canadian Ecumenical Justice Initiatives
KAIROS is a faith-based social justice organization of ten Canadian churches and religious organizations. We focus on Indigenous rights, international human rights, and ecological and gender justice. We deliberate on issues of common concern, advocate for social change and join with people of faith and goodwill in action for social transformation. Learn more: www.kairoscanada.org.
—
Media Contact:
Cheryl McNamara, Media Coordinator
877-403-8933 x 246, 416-875-0097 (mobile), cmcnamara@kairoscanada.org