MEDIA RELEASE: KAIROS and Otesha Youth Bike Tour Educates About Indigenous Issues
---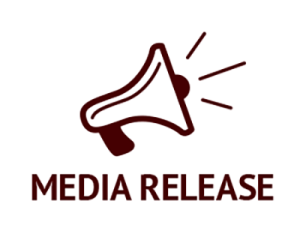 Attention:  News, Features, Aboriginal Affairs, Youth, Social Justice, Religion Journalists
Photo Opportunities
 For Immediate Release                                                                      Wednesday, July 31, 2013
(Toronto)  This August, Indigenous and non-Indigenous youth will participate in a unique bike tour through southeastern Ontario to build bridges of understanding and respect based on a deepened understanding of their shared history.
Billed as The Nation to Nation Bike Tour, the two and a half week project is a joint initiative of KAIROS: Canadian Ecumenical Justice Initiatives and The Otesha Project.  Its 14 participants will cycle along the St. Lawrence River, from the Kanien'kehaka (Mohawk) communities of Akwesasne to Tyendinaga, learning from each other and from the Indigenous and non-Indigenous host communities along the way what it means to live in right relations.
KAIROS is a faith-based social justice organization that focuses on ecological sustainability, human rights and Indigenous rights.  The Otesha Project is a youth-led organization that uses bike tours, theatre, experiential activities and storytelling to inspire people of all ages to create positive social change.
"KAIROS is committed to building respectful relationships between Indigenous and non-Indigenous people. These relationships recognize Indigenous peoples as distinct peoples and nations, with rights to land and self-determination," says KAIROS Indigenous Rights Program Coordinator, Katy Quinn. "We're also committed to engaging youth on these issues in creative ways. This is why we're so excited to be partnering with The Otesha Project".
Participants, most of whom are in their 20s, will spend several days meeting with and learning from elders and community members in Akwasasne.  After a big community launch on July 31st, tour members will set off on the cycling portion of the trip.  They'll be hosted by church groups in Morrisburg, Prescott, Brockville, Gananoque and Kingston.
"The Nation to Nation Tour's focus on building right relationships fits with Otesha's vision of empowering youth to create positive social change," says Otesha Tour Coordinator Matt Schaaf. "This tour has brought together a diverse and talented group of young people for what we hope will be a life-changing experience".
Along with various special events, KAIROS' increasingly popular Blanket Exercise workshop will be featured throughout the tour. The Blanket Exercise is a highly engaging workshop that uses blankets to represent the lands of what is now Canada.  Used in introductory work on nation to nation relationships, it often stirs emotions as the exercise guides participants, standing on their blanket 'land', through a history of treaty making, colonization and resistance that continues to this day.
Another tour highlight will be the Tyendinaga Pow Wow.  Everything wraps up with an end-of-tour retreat near Belleville where participants will evaluate what's been learned and discuss next steps.
Tour members will be blogging and tweeting about their experiences.  Follow along at:  @oteshaproject, @oteshaontour, @kairoscanada, @MediaKAIROS. For further information visit: www.kairoscanada.org and www.otesha.ca.
– 30 –
Media contacts:
Adiat Junaid
Communications Program Coordinator
KAIROS:  Canadian Ecumenical Justice Initiatives
ajunaid@kairoscanada.org
(613) 235 9956 ext. 221
(416) 463 5312 ext. 223
1-877-403-8933
@MediaKAIROS
Austin Lui
Outreach Coordinator
The Otesha Project
info@otesha.ca
(613) 237-6065
@oteshaproject