MEDIA ADVISORY: Women's grassroots peace building event in Ottawa, December 7
---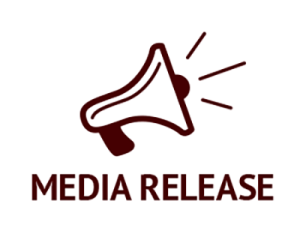 South Sudanese women peace leaders in Canada to address gender-based violence and women's empowerment on final leg of KAIROS' seven-city No Más II tour
(Ottawa, ON) – Two South Sudanese women peace builders will present to parliamentarians a compelling case for Canadian political and financial support for community-based women's organizations when they visit Ottawa on December 7 for South Sudanese Women Speak Peace – No Más II at the University of Ottawa. This panel discussion, focused on peace building and an end to gender-based violence, will include Celina Caesar-Chavannes, Liberal MP and Parliamentary Secretary, International Development and Hélène Laverdière, NDP Critic for Foreign Affairs. Co-presented by KAIROS Canada and Development and Peace, this event will conclude KAIROS' No Más II seven-city tour.
Agnes Wasuk Petia, Coordinator of South Sudan Council of Churches (SSCC) National Women's Programme (NWP), and Awak Hussein Deng, Youth Coordinator for the SSCC-NWP, will highlight SSCC's work in the context of the armed conflict in their country where women, in addition to being victims and survivors of war, are also protagonists in the struggle for peace. SSCC is a long-standing KAIROS partner.
Celina Caesar-Chavannes and Hélène Laverdière will respond to the Sudanese women's presentations in the context of Canada's new Feminist International Assistance Policy and National Action Plan on Women, Peace and Security. Prior to this event, they will have met Parliamentarians at a breakfast hosted by the All-Party Women's Parliamentary Caucus and the Canada-Africa Parliamentary Association, and participated in a meeting with the South Sudan division of Global Affairs Canada.
WHAT South Sudanese Women Speak Peace – No Más II
WHENThursday, December 7, 7:00 – 9:00 p.m.
Where University of Ottawa, Desmarais Building, room 1160, 55 Laurier Avenue East
Who Agnes Wasuk Petia, Coordinator, SSCC-NWP
Awak Hussein Deng, Youth Coordinator, SSCC-NWP
Jim Davis, Africa Partnerships Coordinator, KAIROS Canada
Jennifer Henry, Executive Director, KAIROS Canada
Elana Wright, Advocacy Officer, Development and Peace-Caritas Canada
They will also highlight the critical role women's grassroots organizations play in international peace building. In addition to offering trauma counselling to those impacted by war, SSCC-NWP offers "neutral forums" that bring warring factions together for prayer and to engage in peace building. The SSCC trains women to work with men and boys on transforming traditional patriarchal roles and norms to prevent gender-based violence in South Sudan.
The No Más II tour runs from November 24 to December 10. No Más II, which translates into 'No More', coincides with the 16 Days of Activism Against Gender-Based Violence campaign that begins on November 25, the International Day for the Elimination of Violence Against Women, and ends on December 10, International Human Rights Day. This tour is organized in collaboration and with the generous support of Development and Peace and its May Peace Be With Her campaign.
In addition to Ottawa, Petia and Deng have visited Toronto (Nov. 24-25), Kitchener-Waterloo (Nov. 26-27), Thunder Bay (Nov. 28-30) Winnipeg (Dec. 1), Regina* (Dec. 2-3), and Montreal (Dec. 4-6).
For the No Más II tour media release, visit kairoscanada.org/press-release-south-sudan-women-leaders-urge-canada-support-women-peace-builders.
For more details on the No Más II tour and the itinerary, visit kairoscanada.org/nomas2.
About KAIROS: Canadian Ecumenical Justice Initiatives
KAIROS is a faith-based social justice organization of ten Canadian churches and religious organizations. It focuses on Indigenous rights, international human rights and ecological justice. We deliberate on issues of common concern, advocate for social change and join with people of faith and goodwill in action for social transformation. Learn more: www.kairoscanada.org.
About Development and Peace
Development and Peace (The Canadian Catholic Organization for Development and Peace) is the official international development organization of the Catholic Church in Canada and the Canadian member of Caritas Internationalis. Development and Peace is a lay movement that works in solidarity with partner organizations in the Global South and organizes education campaigns in Canada. Learn more: devp.org/en
* The No Mas II event in Regina is supported financially by the Saskatchewan Council for International Cooperation.
Media Contact:
Cheryl McNamara, Media Coordinator, KAIROS Canada
877-403-8933 x 246, 416-875-0097 (mobile), cmcnamara@kairoscanada.org.
Jim Davis, Africa Partnerships Coordinator, KAIROS Canada
877-403-8933 x 243, 416-270-8427 (mobile), jdavis@kairoscanada.org.
Kelly Di Domenico, Communications Officer, Development and Peace
514-257-8710, x 365, kdidomenico@devp.org.