MEDIA RELEASE: South Sudan women leaders urge Canada to support women peace builders
---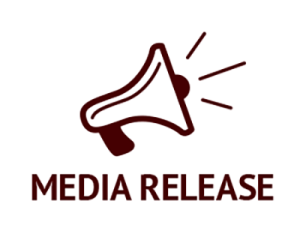 Two representatives from South Sudan Council of Churches to tour seven Canadian cities during No Mas II tour, November 24 – December 10
(Toronto, ON) – Urging the Canadian government's political and financial support for grassroots women's organizations to ensure sustained international peace building and end gender-based violence will be the focus of two representatives of the South Sudan Council of Churches (SSCC) when they visit Canada from November 24 to December 11 during KAIROS Canada's No Más II tour. SSCC is a long-standing KAIROS partner.
Agnes Wasuk Petia, Coordinator of SSCC's National Women's Programme (NWP), and Awak Hussein Deng, Youth Coordinator for the SSCC-NWP will tour seven Canadian cities. They will highlight SSCC's work with grassroots women in the context of the armed conflict in their country where women, in addition to being victims and survivors of war, are also protagonists in the struggle for peace.
The tour will call on Canada to devote 0.7 percent of its Gross Nation Income (GNI) to foreign aid, an international standard. In 2016, Canada contributed 0.26 percent of its GNI to foreign aid, down from 0.28 percent in 2015. The tour will also call on the federal government to deliver on its recently announced Feminist International Assistance Policy (FIAP), which earmarks 95 percent of its foreign aid to women's rights and equality, with a focus on grassroots women's organizations.
"Women in South Sudan are used as tools of conflict, and they and their families experience various violations," says Petia. "And yet, the role of women in peace building in South Sudan is crucial. Church women and other community-based groups are committed to contributing to this process through peaceful prayer processions, promotion of programs on peace dialogue amongst communities, and urging dialogue between the conflicting parties."
SSCC-NWP offers trauma counselling in South Sudan and neutral forums that bring together people of warring ethnic groups to engage in peace building. South Sudan is a predominately Christian country with churches serving an important role in the communities. As an ecumenical organization, representing Catholic and Protestant churches, the SSCC is well positioned to lead the grassroots peace process through its women's program.
No Más II, which translates into 'No More', coincides with the 16 Days of Activism Against Gender-Based Violence that begins on November 25, the International Day for the Elimination of Violence Against Women, and ends on December 10, International Human Rights Day. KAIROS launched No Más in 2016 with a partner from Colombia to highlight women's critical role in peace building, specifically the work of KAIROS' international partners.
This tour is organized in collaboration and with the generous support of Development and Peace and its May Peace Be With Her campaign.
Petia and Deng will visit Toronto (Nov. 24-25), Kitchener-Waterloo (Nov. 26-27), Thunder Bay (Nov 28- 30) Winnipeg (Dec 1), Regina* (Dec. 2-3), Greater Montreal (Dec. 4-6) and Ottawa (Dec. 7-10). During the Canadian tour, Petia and Deng will meet with Indigenous women to discuss the impacts of violence against women in both countries, and women's role in ending violence.
The SSCC is one of five grassroots KAIROS partners, based in Africa, Asia, Latin America and the Middle East that focus on women, peace and security. Studies show that peace processes that involve women are more equitable, inclusive and sustainable. According to a report by Inclusive Security, peace agreements have a 35 percent greater chance of lasting at least 15 years when women help draft them.
However, peace-building processes have been dominated by men's voices and experiences, even though historically women have been at the forefront of movements for peace and human rights. From 1992 to 2011 only two percent of chief mediators and nine percent of negotiators in peace processes were women, according to research from the International Peace Institute.
The purpose of KAIROS's Women, Peace and Security initiative is to create more inclusive, equitable, sustainable and effective peace and post-conflict development processes. This is consistent with recent policy developments in Canada which stress the importance of supporting women, particularly grassroots women, in peace building and development.
"We are encouraged by FIAP and the recent release of a new National Action Plan for Women, Peace and Security," says Rachel Warden, KAIROS' Latin American Partnerships and Gender Justice Program Coordinator.  "These policies resonate strongly with the work our partners like the SSCC-NWP.  Now our work is to hold the government to account and to ensure that the FIAP and action plan are implemented so the change is actually felt by grassroots women, like Agnes and Awak who are on the ground, in communities, accompanying women who are experiencing gender-based violence and working for peace and security for all."
For more details on the No Más II tour and the itinerary, visit: kairoscanada.org/nomas2
About KAIROS: Canadian Ecumenical Justice Initiatives
KAIROS is a faith-based social justice organization of ten Canadian churches and religious organizations. It focuses on Indigenous rights, international human rights and ecological justice. We deliberate on issues of common concern, advocate for social change and join with people of faith and goodwill in action for social transformation. Learn more: www.kairoscanada.org.
* The No Mas II event in Regina is supported financially by the Saskatchewan Council for International Cooperation.
Media Contact:
Cheryl McNamara, Media Coordinator, KAIROS Canada
877-403-8933 x 246, 416-875-0097 (mobile), cmcnamara@kairoscanada.org