MEDIA ADVISORY: KAIROS Canada and Otesha Project Launch Youth Bike Tour on Indigenous Issues
---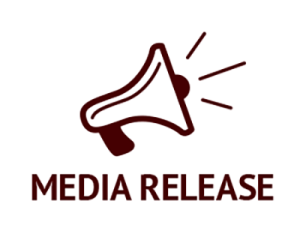 Attention:  News, Youth, Aboriginal Affairs, Social Justice, Religion Journalists
Photo Opportunities
Toronto/For Immediate Release
Thursday, July 25, 2013
WHO:                   KAIROS: Canadian Ecumenical Justice Initiatives and The Otesha Project with 14 youth and young adults.  Read youth biographies here.
WHAT:                 Nation to Nation Bike Tour
WHERE:               Kanien'kehaka (Mohawk) communities of Akwesasne and Tyendinaga and non- Indigenous communities along the St. Lawrence River in southeastern Ontario.
WHEN:                 July 27 to August 14, 2013
Tour schedule:
July 27: Participants gather in Cornwall, travel to Akwesasne and programming begins
July 31: Tour hits the road, stopping at the following towns along the Saint Lawrence River: Morrisburg (Aug 2-3), Prescott (3-5), Brockville (Aug 5-6), Gananoque (Aug 6-7), Kingston (Aug 7-9)
August 10: Tour arrives in Tyendinaga for a community pow wow
August 13-14: End-of-tour retreat near Belleville
WHY:                    Committed to building respectful relationships between Indigenous and non-Indigenous people, and to working with youth and young adults, the Nation to Nation Bike Tour is a key part of KAIROS' Indigenous rights program, in partnership with The Otesha Project.
The Nation to Nation Bike Tour will explore the interactions of participants' ancestors,  what it means to co-exist in just and respectful relationships, and how this can inform existing and future policy decisions.
KAIROS is a church-based social justice organization that focuses on ecological sustainability, human rights and Indigenous rights.  The Otesha project is a youth-led  organization that uses bike tours, theatre, experiential activities and storytelling to inspire people of all ages to create positive social change.
Tour members will be blogging and tweeting about their experiences.  Follow along at:  @oteshaproject, @oteshaontour, @kairoscanada, @MediaKAIROS.
For further information visit: www.kairoscanada.org and www.otesha.ca.
– 30 –
Media contacts:
Adiat Junaid
Communications Program Coordinator
KAIROS:  Canadian Ecumenical Justice Initiatives
www.kairoscanada.org
(613) 235 9956, ext. 221
1-877-403-8933
@MediaKAIROS
Laurel Schut
Communications Coordinator
The Otesha Project
www.otesha.ca
(613) 237-6065
@oteshaproject