MEDIA ADVISORY: Migrant rights spotlighted at upcoming forum
---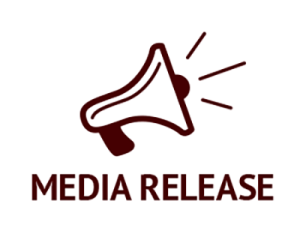 Organizations & migrants to advocate on changes to Temporary Foreign Worker Program
(Fredericton, NB) – Forging a plan to work with the federal government to change the Temporary Foreign Worker Program is the anticipated outcome of KAIROS Canada's Equal in Rights: Migrant Workers Rights Forum, which will bring together civil society groups and migrant workers on February 13 at the Fredericton Inn & Convention Center.
Hosted in partnership with MIGRANTE Canada, the Canadian Labour Congress and the Canadian Union of Public Employees, the forum is expected to draw 75 labour and migrant representatives in New Brunswick to facilitate policy changes that will impact the country.
"We hope to build relationships of solidarity with temporary workers who are coming to Canada from all over the world in search of a better life for their families," says Connie Sorio, KAIROS' Migrant Justice and Partnerships Coordinator who is co-organizing the forum. "Our goal is to create a clear path to permanent residency, open work permits and improve access to community support services."
The Temporary Foreign Worker Program has come under fire for undermining the rights of migrant workers in Canada. Temporary workers are often tied to specific employers, have no means to protect themselves from workplace abuse and have no access to community support services. Those who qualify to apply for permanent residency undergo a lengthy process that separates them from their families for extended periods.
According to the Department of Immigration, Refugees and Citizenship, the number of temporary migrant workers is now more than double the number of newcomers coming to Canada with permanent resident status.
WHAT: Equal in Dignity – Equal in Rights: Migrant Workers Rights Forum
WHEN: Saturday, February 13, 2016; 9 a.m. – 4:00 p.m.
OPPORTUNITIES FOR MEDIA INTERVIEWS:  9:00 – 9:15 a.m.; 11:00 – 11:15 a.m.; 12:30 – 1:30 p.m.; 4:00 – 4:30 p.m.

WHERE: Fredericton Inn & Convention Center (1315 Regent Street, Fredericton, N.B.)

WHO: Connie Sorio, Migrant Justice and Partnerships Coordinator, KAIROS Canada and Alfredo Barahona, Indigenous, Migrant & Network Relations Coordinator, KAIROS Canada
PRESENTERS:
Jesson Reyes, Migrante Canada
Josie Baker, Cooper Institute
Serge Landry, National Representative, Canadian Labour Congress Atlantic Region
Alma Damasco, worker (from the Philippines)    
About KAIROS: Canadian Ecumenical Justice Initiatives
KAIROS is a faith-based social justice organization of eleven Canadian churches and religious organizations. It focuses on Indigenous rights, international human rights and ecological justice. We deliberate on issues of common concern, advocate for social change and join with people of faith and goodwill in action for social transformation. To learn more, visit kairoscanada.org.
– 30 –
Media Contacts:
Cheryl McNamara
Media Coordinator
877-403-8933 x 246
416-875-0097 (mobile)
cmcnamara@kairoscanada.org
Alfredo Barahona
Indigenous, Migrant & Network Relations Coordinator
877-403-8933 x 251
416-459-2557 (mobile – in Fredericton)
abarahona@kairoscanada.org