Letter to the Editor: The Canadian Energy Regulator's outlook for a net-zero 2050 is alarming
---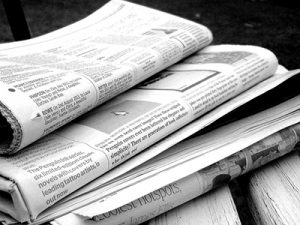 Beth Lorimer is the KAIROS Ecological Justice Program Coordinator, and their letter to the editor was published in The Globe and Mail today:
"The level of oil and gas production in the Canadian Energy Regulator's outlook for a net-zero 2050 is alarming. Net zero should mean first reducing emissions as much as possible, then considering how remaining emissions can be offset. This would entail Canada ending exploration and expansion of fossil fuel production, managing declines in existing production and ramping up investment in clean energy sources.
We should not rely on negative emissions technologies such as carbon capture and storage (CCS) to mitigate the impact. Yet the federal government continues to invest heavily in CCS, which would only serve to subsidize oil and gas production further.
CCS remains prohibitively expensive and unready for large-scale implementation. Even the regulator expresses misgivings about negative emissions technologies, stating that they "are not a replacement for conventional mitigation and adaptation methods, due to high costs, potential risks and uncertainties involved."