Letter to the editor: Trade is important, but not at any price
---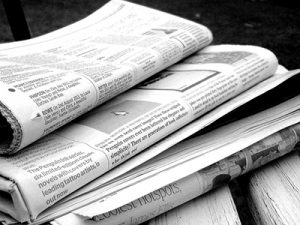 Re: What's at stake in Canada's lost Philippines helicopter deal? (The Hill Times, Feb.28, p. 16).
Op-ed writer Omar Allam argues that Canada's credibility and reputation are at risk depending on the outcome of the government's review of the $300-million sale of  Canadian Bell helicopters to the Philippine Air Force. However, an argument can be made that Canada's credibility and reputation are at risk if it goes through with the deal in light of new information that the helicopters could be used to violate human rights.
KAIROS applauds the Canadian government's decision to review the trade deal after Philippine Major-General Restituto Padilla confirmed the helicopters would be used for military internal security operations, and not for search-and-rescue missions as promised.
This new information, first raised by NDP MP Hélène Laverdière in the House of Commons, should have prompted a review, especially since President Rodrigo Duterte's crackdown on activists has resulted in alleged extrajudicial killings, daily arrests of human rights defenders, and—of note—aerial bombings on civilians. Canadian-made helicopters should never be used in such operations. KAIROS agrees that Ottawa must update its international trade and investment strategy, and this strategy must align with Canada's commitments to promote and protect human rights abroad. Trade is important, but not at any price.
Connie Sorio
Migrant Justice and Asia-Pacific Partnership Coordinator