Letter to the Editor: Investing in peace will reduce need for defence spending
---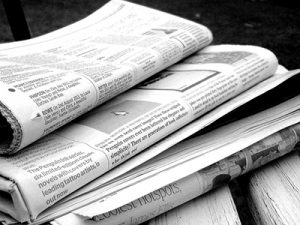 Re: "NATO or not, Canadian defence spending should rise," (The Hill Times, July 11, p.8).
As the government considers an increase in defence spending, I hope it will also invest in effective peacebuilding efforts in the world's most vulnerable regions.
It is well established that investments in peace reduce the need for defence spending in the long term. Canada could start by fully implementing and funding its Feminist International Assistance Policy, emphasizing direct support for grassroots women-led organizations and their role in peacebuilding.
While women are victimized many times over during and after conflict, they also play a key role in conflict prevention and resolution, as well as in building sustainable and inclusive peace, a role recognized by Unite Nations Security Council Resolution 1325, passed in 2000.
According to Inclusive Security, a United States-based group that advocates for greater engagement of women in decision-making, peace agreements have a 35 per cent greater chance of lasting at least 15 years when women help draft them.
Canada has established its Feminist International Assistance Policy and launched a new Action Plan on Women, Peace and Security. It can set a further positive example by increasing its foreign id from the current 0.26 per cent of gross national income to 0.7 per cent, the international standard, and by focusing this additional support on grassroots women-led organizations.
Evidence shows this will mean more inclusive, sustainable, and effective security for everyone.
Jane Thirikwa
Global Partnerships Coordinator, KAIROS
Learn more about the Women of Courage: Women, Peace and Security program
---
Originally published on July 18, 2018 in The Hill Times