KAIROS Joins Amnesty International Canada urging the federal government not to appeal ruling on goods from illegal Israeli settlements
---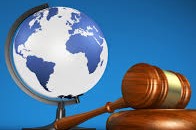 KAIROS supports Amnesty International Canada's request that the Canadian government not appeal the recent, important Federal Court decision – in Kattenburg v. Canada (Attorney General) – that goods imported into Canada from the Israeli settlements in the West Bank and East Jerusalem must not be identified as "Products of Israel." The ruling is consistent with Canada's foreign policy which does not recognize Israel's claim to territories occupied in 1967, and considers Israeli settlements in occupied Palestinian territories as illegal under international law.
Between 2017 and 2018 KAIROS members the United Church of Canada, and the Mennonite Central Committee along with other partner organisations including Amnesty International advocated for the inclusion of Human Rights conditions in the Canada-Israel Free Trade Agreement. However, these attempts were refused by both Parliament and the Senate.
In its decision the Federal Court ruled that this label is "false, misleading, and deceptive" and interferes with Canadian consumers' ability to "buy conscientiously." The court's decision, based in law, provides important human rights safeguards which we call on the government to accept and respect.
Amnesty International Letter: amnesty.ca/news/letter-urges-federal-government-not-appeal-ruling-goods-israeli-settlements?fbclid=IwAR0_vZoShqSEDAYoB9TEhTao2IJ8v9JT75bOFrM-oJW_SNF9lArvSXF08ww