Cross Canada KAIROS Groups Drum for Justice on Indigenous Rights
---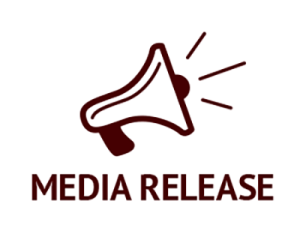 Photo Opportunity
Toronto/For Immediate Release                                     Tuesday, November 30, 2010
WHO:           KAIROS: Canadian Ecumenical Justice Initiatives local groups and local churches.
WHAT:       Events in communities across Canada where people will drum together in solidarity with Indigenous peoples and call for implementation of the United Nations Declaration on the Rights of Indigenous Peoples and for climate justice.
Participants in these celebratory events will hear from speakers, share meals and sign holiday cards to their Members of Parliament, stating that they "expect ongoing, full, and sincere collaboration with Indigenous peoples in Canada's implementation of the Declaration" and requesting copies of those plans.
WHERE:       From Victoria, British Columbia to Saint John, New Brunswick and points in between.
See the KAIROS website for a map of participating groups.  Zoom in on the drums to find events in specific locations:  http://www.kairoscanada.org/ushahidi/
WHEN:          Saturday, December 4 and Sunday, December 5, 2010
Exact dates, times and locations vary across the country.  Please check the KAIROS website for details.
WHY: First Nations, Inuit and Métis peoples in Canada face unique challenges in terms of poverty, access to education and other measures of social wellbeing.  They are among the estimated 370 million Indigenous peoples worldwide who face threats to their lands, cultural survival and basic human rights.
Indigenous peoples were central to the drafting of the United Nations Declaration on the Rights of Indigenous Peoples which enshrines their right to decide how their land and resources are used. The Declaration was adopted by the United Nations on September 13, 2007. On that day, Canada was one of four countries that voted against. Recently Canada reversed its position and announced on November 12, 2010 that it would endorse the Declaration.  KAIROS welcomes Canada's decision.
Now that endorsement has taken place, the real work of implementation begins.  KAIROS calls on the government to put implementation plans in place, in full collaboration with Indigenous peoples.  The government has a chance to advance this work this December when Indigenous peoples from around the world gather at the UN Climate Change Conference in Cancun, Mexico to ensure that they are a part of any decision on the global climate crisis.
The Canadian government has consistently blocked progress on climate change, most recently on November 16, 2010 when the Senate killed Bill C-311, the Climate Change Accountability Act.
KAIROS is calling on supporters in churches and communities across the country to join together at drumming events in solidarity with Indigenous peoples for the implementation of the UN Declaration and for climate justice.
For more information on the UN Declaration on the Rights of Indigenous Peoples, visit the KAIROS website at: www.kairoscanada.org
KAIROS: Canadian Ecumenical Justice Initiatives unites eleven of Canada's largest churches and church related organizations in joint action on social justice issues, with primary focus on ecological justice and international human rights.
–   30 –
Media contact:
Adiat Junaid
Communications Program Coordinator
KAIROS: Canadian Ecumenical Justice Initiatives
(416) 463 5312, ext. 223