APPEAL FOR IMMEDIATE ACTION: Call for justice for the victims of extrajudicial killings in the Philippines
---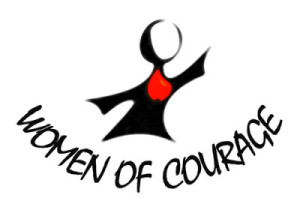 According to KARAPATAN, the national alliance of human rights organizations in the Philippines, 169 men and women had been victims of extrajudicial killings under the current government of President  Benigno Simeon Aquino III (July 2010 to December 2013.)  
From January to March this year, 19 people were killed — 9 of these in March 2014 alone.
'We are under siege because of our human rights work for the rural poor'
– report from Rural Missionaries of the Philippines
– KAIROS' open letter to Philippine President Benigno Aquino
– EJ Killings: Cordillera Human Rights Alliance Report
– KAIROS Philippine Urgent Action – EJ Killings – Long Form
Please join us in calling for justice for the extrajudicial killings of human rights defenders, Indigenous peoples and community leaders, members of progressive organizations, and civilians in the Philippines.
Express your profound concern about these acts of violence, and strongly condemn these grave violations of the Filipino peoples' rights.
Express your disappointment and frustration over the Philippine government's slow and ineffective response to these killings, the brazenness of the crimes, and the denial of justice for the victims and their families. These incidents violate the government's international and local human rights obligations, and perpetuate the climate of impunity that the perpetrators continue to enjoy.
Demand that the government account for the recent political killings, and that it ensures that justice prevails.
Demand that the Philippine government stop the National Internal Security Plan (Operation Plan Solidarity), or "Oplan Bayanihan", the counterinsurgency program that has led to the militarization of many of the communities in the Cordilleras and other regions of the Philippines. This increased military presence has led to human rights violations such as torture, divestment and destruction of property, political vilification, threats, harassment and intimidation, and summary execution.
The Government of the Philippines, in its efforts to improve the country's economic growth, is accelerating the implementation of Public-Private Partnership (P3) projects. The goal of this strategy is to increase foreign trade and investments and involves Constitutional amendments in the lower house of the Philippine Legislative assembly that will allow for 100% foreign ownership of domestic businesses.
This economic strategy has met with resistance. The government has put in place Operation Plan Bayanihan ("Oplan Bayanihan"), a counterinsurgency program which our partners tell us has led to the silencing and criminalizing of the peoples` legitimate resistance to an economic policy that favours and protects foreign trade and investment. Peoples and communities, in particular Indigenous communities, working to protect their land, water, sources of food and livelihood, are being targeted and killed. Leaders of community and faith based organizations, progressive groups and ordinary citizens are being vilified, harassed and their rights violated simply for demanding increased human rights and environmental protection in the face of foreign, large scale mining and resource extraction.
Message from KAIROS Partner, Padi Rex Cordi

Some of the victims include:
William Bugatti, 43, hosted KAIROS Indigenous partner Jill Harris on her visit to the Philippines. He was a human rights worker and regional council member of the Cordillera Human Rights Alliance-KARAPATAN. He has represented the Ifugao Peasant Movement in the regional council of the Cordillera Peoples' Alliance, and was provincial coordinator of Bayan Muna partylist. He was killed March 27at Bolog, Kiangan, Ifuga.
Small-scale miners Julio Labiano, 31, Rene Labiano, 28, Salem Virtus, 24, and Jessie Brondia, 35 were reportedly killed by Bantay Kalikasan Task Force, a unit under the provincial government of Camarines Sur, on March 22 in Gata, Caramoan, Camarines Sur.
Romeo (Romy) Capalla, 65, chairperson of the Board of Directors and former manager of the Panay Fair Trade Center (PFTC), a member organization of the International Federation of Alternative Trade that exports certified-organic muscovado sugar and banana chips, was killed March15 in Oton, Iloilo. He was a member of Samahan ng mga Ex-detainee Laban sa Detensyon at Aresto (SELDA).
Ama Licuben Ligiw, 70, and his sons Eddie and Fermin, were brutally killed and buried in a shallow grave. They went missing on 3 March, their grave was found on 7 March, and their bodies were recovered on 8 March. There was evidence of torture.
Recommended Action:
Send letters, emails or faxes calling for justice for the victims of extrajudicial killings by:.
Immediately creating an independent fact-finding team comprised of representatives from human rights groups, the Church, local government, and the Commission on Human Rights, to investigate these human rights violations, and arrest and prosecute the perpetrators.
Ending Operation Plan Bayanihan, the counterinsurgency program that gives state agents the authority to target human rights defenders and citizens, victimizes innocent and unarmed civilians;
Upholding Universal Declaration of Human Rights, and all the major international human rights instruments that the Government of the Philippines has ratified;
Resuming  formal peace talks between the Government of the Philippines and the National Democratic Front of the Philippines;
 Ending the militarization of communities.
Please send your letters to:
H.E. Benigno C. Aquino III President of the Republic Malacañang Palace, JP Laurel St., San Miguel Manila Philippines Voice: (+632) 564 1451 to 80 Fax: (+632) 742-1641 / 929-3968 E-mail: op@president.gov.ph
The Honourable John Baird, P.C., M.P. Minister of Foreign Affairs 125 Sussex Drive Ottawa, Ontario K1A 0G2 Telephone: 613-995-1851 Toll Free: 1-800-267-8376 Fax: 613-996-9709 E-Mail: john.baird@international.gc.ca
Sec. Teresita Quintos-Deles Presidential Adviser on the Peace Process Office of the Presidential Adviser on the Peace Process (OPAPP) 7th Floor Agustin Building I Emerald Avenue Pasig City 1605 Voice:+63 (2) 636 0701 to 066 Fax:+63 (2) 638 2216 stqd.papp@opapp.gov.ph
Ret. Lt. Gen. Voltaire T. Gazmin Secretary, Department of National Defense Room 301 DND Building, Camp Emilio Aguinaldo, E. de los Santos Avenue, Quezon City Voice:+63(2) 911-6193 / 911-0488 / 982-5600 Fax:+63(2) 982-5600 Email: osnd@philonline.com, dnd.opla@gmail.com
Atty. Leila De Lima Secretary, Department of Justice Padre Faura St., Manila Direct Line 521-1908 Trunkline  523-84-81 loc.211/214 Fax: (+632) 523-9548 Email:  lmdelima@doj.gov.ph, lmdelima.doj@gmail.com, lmdelima.doj2@gmail.com
Hon.  Loretta Ann P. Rosales Chairperson, Commission on Human Rights SAAC Bldg., UP Complex Commonwealth Avenue Diliman, Quezon City, Philippines Voice: (+632) 928-5655, 926-6188 Fax: (+632) 929 0102 Email:   chair.rosales.chr@gmail.com, lorettann@gmail.com
Hon. Neil Reeder Canadian Ambassador to the Philippines Embassy of Canada P.O. Box 2168 Makati Central Post Office Philippines 1261 Telephone:  (63-2) 857-9000 Fax:  (63-2) 843-1078 Email: manil@international.gc.ca
Office of the Philippine Ambassador Embassy of The Philippines in Ottawa 130 Albert St. Suite 900 Ottawa ON K1P 5G4 Canada Tel:  613-233 1121 Fax:  613-233 4165 Email:  embassyofphilippines@rogers.com  
KAIROS would appreciate receiving a copy of your letter. For more information, please contact: Connie Sorio Ecological Justice Partnership Coordinator csorio@kairoscanada.org 416-463-5312 X240 Toll-free: 1-877-403-8933 x 222
---
---
For more information, please visit our website: www.kairoscanada.org
---