An open letter on human rights to the President of the Philippines
---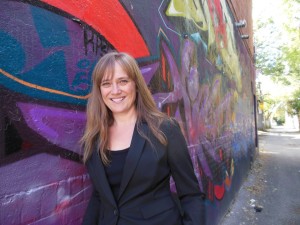 4 November, 2012
To His Excellency Benigno Simeon Aquino III, Malacanang Palace, Manila, Philippines
Mr. President:
KAIROS: Canadian Ecumenical Justice Initiatives unites eleven churches and religious organizations in faithful action for ecological justice and human rights. KAIROS has a long history of monitoring the human rights situation in the Philippines, and has supported and accompanied the human rights work of the Ecumenical Voice for Peace and Human Rights in the Philippines (EcuVoice), a coalition of faith based and human rights organizations that includes the National Council of Churches in the Philippines, KARAPATAN and the National Union of People's Lawyers among others, over the last twelve years.
KAIROS is extremely concerned about the recent spate of extrajudicial killings in the Philippines. KAIROS joins its partners in the Philippines in expressing its condemnation of the killings in different areas in Mindanao, particularly those areas targeted for large scale mining and agribusiness.   KAIROS is particularly outraged at the deliberate killing of a B'laan mother and her children by members of the Armed Forces of the Philippines' 27th Infantry Battalion under the command of Col. Alexis Bravo.
Based on the reports of the fact finding mission conducted by the Social Action Center of the Diocese of Marbel, members of the 27th Infantry Battalion massacred a pregnant Juvy Carpion, and her two sons, Jordan 13 and John 8, inside their farm house on the morning of October 18th.   Vicky, the young daughter aged 4, was wounded.  According to witnesses, Juvy pleaded that they stop firing as she was already wounded to which the soldiers replied with more shooting.  The children were not spared for the simple reason that soldiers would not want any witnesses.
A few hours after the incident, Col. Bravo called a press conference to announce that the victims were killed in an armed encounter with rebels.
Mr. President, we believe that the family was killed because the husband and father, Daguil Capion, is leader of the B'laan tribal community and Juvy Capion was a member of KALGAD, a community organization opposed to the entry of a mining company that threatens to displace 30,000 B'laans from their ancestral lands.
On October 30th, at around 3:30 in the afternoon Dr. Isidro Orlan, was on his way home when unidentified assailants fired at him.   He survived the attempt on his life and is now recuperating in hospital. He is the Executive Director of the Lovers of Nature Foundation Inc. and a member of CARAGA Watch. CARAGA Watch is a multi-sectoral group that calls for a halt to large-scale mining operations, repeal of the Mining Act of 1995 and the immediate end of military operations in the hinterlands of the region (Agusan del Norte, Agusan del Sur, Surigao del Norte, Surigao del Sur and Dinagat Islands). These operations reportedly displaced 335 Mamanwa families or 1,156 individuals early this year.
The Capion family joins the growing list of victims of extrajudicial killings and failed attempts to silence critics.  We are particularly concerned on the rising number of children getting killed as if they too need to be silenced before they are old enough to start asserting their rights.
As Congressman Neri Colmenares said in his testimony in front of the members of the Canadian Subcommittee for International Human Rights in Ottawa on October 30th, last week, "one life killed is one too many, particularly a child's life,  in this unabated quest for gold and nickel.  Certainly this should be a concern for everyone."  KAIROS is very concerned about the situation in the Philippines, as are peace loving Canadians in general.
Mr. President, the desire of the B'laans, the Lumads, the Subanens and other Indigenous communities in Mindanao are simple: to defend their ancestral lands from being converted to open pit mines or mine tailings ponds.  To these people, displacement from their lands would mean death, for where else would they go?  How can they sustain and provide for their families and children if they have no lands from which to produce food or sources of livelihoods?  What legacy are they leaving behind to their children?  What justifies this recent spate of killings?
Mr. President, as Commander-in-Chief of the Armed Forces of the Philippines, we ask that you order an immediate investigation into these killings and prosecute members of the military and paramilitary groups found guilty of these heinous crimes.  We also asked you to repeal Executive Order 546 that allows the formation of paramilitary groups that are being offered to provide security to foreign mining companies.  With the repeal of EO 546 we hope that these paramilitary groups will be disbanded immediately.
We will continue to monitor and inform KAIROS members and networks of this situation, and look forward to your prompt response to this urgent matter.
Yours sincerely,
Jennifer Henry
Executive Director
KAIROS
Cc:            Secretary Leila De Lima,  Department of Justice, Manila, Philippines
Fax: (+632) 521-1614/ 523 5548;
Email:  soj@doj.gov.ph/ doj.delime@gmail.com
 The Rt. Hon. Steven Harper
Office of the Prime Minister
Ottawa, ON
Fax: 613-941-6900; Email: pm@pm.gc.ca