Letter to the Editor: Will Canada's new ombudsperson have the power and funding to make a difference?
---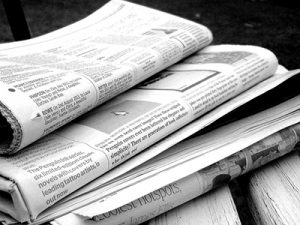 Published in the Toronto Star on January 24, 2018
Thank you to Jennifer Wells for scrutinizing the recently announced Canadian Ombudsperson for Responsible Enterprise. For years, Kairos and our international partners have called on Canada to hold Canadian companies accountable for charges of violations, which include environmental contamination, intimidation, rape and murder by company security forces.
While we applaud the long awaited announcement of a position to help hold extractive industries accountable for their overseas operations, too much is yet unknown about the position to truly celebrate.
How independent will it be? Will it have the power to compel documents from companies? How seriously will the government regard its recommendations? To what extent will the office line up with Canada's recently announced international feminist policy?
Resource extraction is often associated with increases in violence against women. In fact, women often feel first and most acutely the negative social, ecological and economic impacts of mining. Canada has a responsibility to ensure gender-based violence is prevented.
An ombudsperson should help Canada meet this responsibility, ensuring that women are heard and their rights are respected. For the office to be effective in its protection of the rights of women, men and communities, it must be fully independent, with power to compel documents and to make recommendations with teeth.
Rachel Warden, KAIROS, Toronto