Women of Courage gathering and delegation
---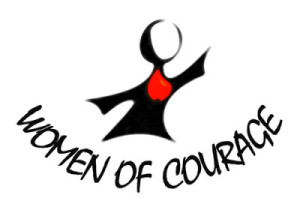 From August 15–25, 2010, KAIROS partners and supporters from the Democratic Republic of Congo, the Philippines and Canada will travel to Colombia as part of the KAIROS Women of Courage delegation. They'll visit Colombian communities that face militarization and daily violence, before joining together to take part in the Women and People's Summit of the Americas against Militarization, which is sponsored in part by Colombian KAIROS partner the Organización Femenina Popular (Popular Women's Organization, OFP). The tour wraps up with a roundtable between delegates and local partners, including the OFP. Delegates will post their thoughts and photos throughout the trip right here on the KAIROS blog.
KAIROS is committed to gender justice and has a history of working with women's movements around the world on issues related to human rights and violence. Women are disproportionately affected by violence and militarism, and they have crucial roles to play in helping communities and nations put an end to violence.
By building awareness and understanding of the human rights situation of women in Colombia, we hope to strengthen the bonds between KAIROS' partners and supporters, and help Canadians to respond to violence in Colombia and other parts of the world. We also hope to find common ways to look at and act on women's issues, human rights, militarization and impunity; and work with our partners and supporters to shape KAIROS' future work on gender-rights issues.
Some quick info on the delegates (full bios are up now on our website):
Follow the Women of Courage delegation's journey by checking this blog regularly as August 15 approaches — or better yet, subscribe to our RSS feed to get updates as soon as they're posted! For more details on the delegation, visit the Women of Courage section on our website.