West Hill United Church Petition Calls for Increased Funding for Aboriginal Communities
---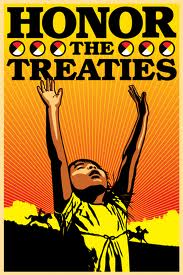 A petition (pdf) has been initiated by the First Nations Study Group at West Hill United Church in Toronto to draw attention to the underfunding of core services for Aboriginal communities. It calls for the funding gap to be closed. The petition calls on the House of Commons:
TO lift the 2% cap on annual increases to Aboriginal Affairs core programs (in place since 1996)
TO reverse the 15% or $1.2 billion cut to the 2015-16 Aboriginal Affairs budget (reported by Curry and Thompson, by the Globe & Mail April 5, 2013)
TO increase Federal funding for Aboriginal housing, potable water, primary and secondary education, child and family services, health and social programs, and other basic needs to a level that attains equality in the provision of government services between Aboriginal and non-Aboriginal people in Canada, and
TO uphold our duties and obligations as Treaty people.
With this petition the group at West Hill United Church is giving non-Aboriginal Canadians an opportunity to communicate to Ottawa that they take their Treaty responsibilities seriously and that these issues could impact their voting.
For more info visit their page or contact the church office.