We are fighting the militarization of our minds and consciences
---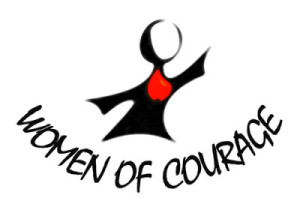 Antigonish Women Centre, Antigonish, NS June 9, 2012. 
Claudia and Lucy met with a group of people, mostly women, at the Antigonish Women' Resource Centre, including Lesbia Morales from Guatemala's Highland Small Farmers Committee (CCDA). Lesbia is on a Canadian tour organised by the Maritimes Breaking the Silence network.
The similarities in their stories and histories are clear: militarization, land taken from Indigenous communities for mining and resource extraction, and horrendous environmental degradation.
"Whatever little water is available is being contaminated. Women are suffering the impact as many of them are giving birth to children with birth defects as a result of their consumption of contaminated water", said Lesbia.
Claudia noted that "… Women don't want to become pregnant because they don't want to bring children to live in the horrible conditions of poverty, unemployment and insecurity that people are subject to in Colombia."
The women also discussed the impact of conflict and militarization on intergenerational relationships amongst women. "In the case of Guatemala", said Lesbia, "we have an entire generation of children who are growing up without parents because of war and militarization."
Upon hearing accounts of Indigenous resistance to forced displacement in Colombia and Guatemala, Lucy commented: "In the case of Palestine our territories have been taken away. As a Palestinian I can come to Canada and the USA, but I cannot visit Jerusalem."