Update on the Situation of the OFP
---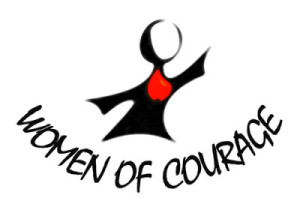 A few weeks ago we wrote to you with grave concerns about the safety and security of the leadership and families of the Popular Feminist Organization (OFP), our partner in Colombia.  On February 11, OFP national director Yolanda Becerra and legal representative Gloria Amparo Suarez and her children received direct and chilling threats.  Two days later, four more women human rights defenders who work with the OFP received death threats.
KAIROS issued an urgent action and the response from our network was immediate, generous, encouraging and effective. We received copies of almost 200 personal letters to the President of Colombia calling for the safety and security of the women and their families. The letters came from across Canada and most were copied to MPs.  The personal tone of the letters reflected people from all walks of life.  One began, "I am a Canadian First Nations woman with children and several grand children."  Another read, "I am a mother of four children, grandmother of five living in St. John's Newfoundland, Canada."  Still another reflected on the courageous work of the OFP and concluded with, "Such brave women are among the most valuable people a nation can have. It is they who will bring peace and prosperity to any community."
Thank you for your responses.  These letters do make a difference. They save lives.  The OFP received copies of many of the letters and expressed its profound appreciation for your support and solidarity in a statement that reads, in part:  "Your letters, your concerns, are converted into support, accompaniment and, as we always say 'save many lives.' thanks, many thanks." (Sus cartas, sus preocupaciones, se convierten en apoyo, acompañamiento y como siempre lo digo "salvan muchas vidas", gracias, muchas gracias.)
Since KAIROS' urgent action, OFP members have met with the Security Unit and the Victims Unit of the national government to discuss security measures for the OFP leadership and OFP offices – precautionary measures that were recommended by the InterAmerican Human Rights commission and are still pending. The OFP also was invited to meet with the Canadian Embassy. The OFP emphasizes that these meetings were made possible by the international support and pressure demonstrated and generated by your letters and phone calls.
The OFP continues to negotiate with the government's Victims Unit for collective reparations to the OFP as an organization and to its members.  Because of the OFP's history of working in the most marginalized communities with victims of conflict, this is an extremely important and emblematic case in Colombia. The OFP's case is based on its 40 years of experience defending the rights of grassroots women, as well as the testimonies and cases presented in the Women's Courts for Justice, Peace and Territory.   KAIROS has been asked to be an international observer in this process.
Meanwhile, the situation in Barrancabermeja and the surrounding region where the OFP works remains grave. The OFP continues to work in a context of ongoing threats. Recently, a pamphlet was circulated that threatened a government official who has been working with the OFP.  As well as a being a direct threat to a government representative, this is also seen as a threat to the social movements she works with.
We continue to be in contact with the OFP and remain vigilant.  We ask that you please hold the women of the OFP, their families and communities where they work in your thoughts, your prayers and your actions.
For more information, please contact Rachel Warden, program coordinator for Latin American partnerships and gender justice programming, rwarden@kairoscanada.org