The Power of Storytelling
---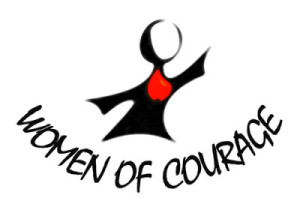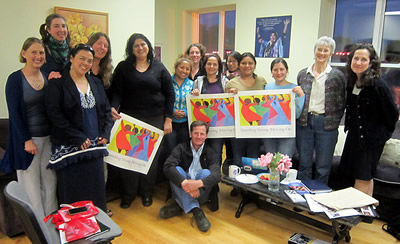 Following an early flight to Halifax and then a bus to Antigonish, I arrived at the Coady International Institute in time for the start of the Living Courage event. I was glad I didn't miss anything.
After only four days into the tour, it was obvious that Lucy, Claudia and Alfredo had grown into a dynamic, cohesive team with a strong, united voice and a healthy sense of humour.  They talked about feeling as if they had been on the tour much longer because of the number of people they had met, and the richness of the conversations.
At the Coady Institute, Lucy and Claudia spoke with Caroline MacRae, a young woman from the women's centre in Antigonish, about the power of storytelling.  "By telling your stories you have inspired us to tell our own stories" said one woman after hearing presentations from Lucy, Claudia and Caroline.  "We need to tell our stories together so they exist within the larger social context." "We need this for broad social change," said another woman.
But they agreed it will take more than stories to bring about change. All three women spoke of the need for better laws and more justice, and of how stories have the power to perpetuate hatred, but also to heal.  "There needs to be justice for healing," said Lucy.  "Our work is about creating space, safe space for social change," added Claudia in her concluding remarks.
The previous day, at the women's centre in Antigonish, Claudia observed that the centre's work was similar to that of the OFP in Colombia – offering legal advice and accompaniment, training, health services, youth programs, and providing a safe space.  Lucille, another woman from the centre who was at the public event that afternoon, agreed it was similar, but stressed how it was also very different without the armed conflict and paramilitary violence.  "I do not have to risk my life every day to do my job," she said.
What was clear from that afternoon, however, was that for Wi'am in the Occupied Territories, the OFP in Colombia, and the women's centre in Antigonish, the work begins with the women and their stories, and with the shared objective of strengthening women's voices so they can be part of a process of social change, of defending rights, and of creating just laws.
"Women's voices must no longer be muted,"   concluded Lucy.