The global gender inequality pandemic highlighted at the #CSW65
---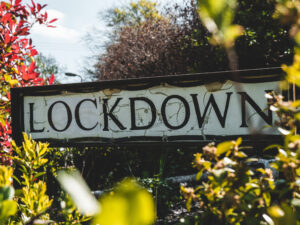 In the first of the two week of meetings that I have participated in at the CSW65 on March 15-26, 2021, similar issues have been raised by women from around the world and these have been numerous – the impacts of COVID-19 on women and the ensuing vaccine inequity, the alarming increase in gender-based violence, the exclusion of women from effective participation and decision-making in public life, shrinking civic spaces, death threats and killings of women human rights defenders.
In his opening remarks on women's full and effective participation and decision-making in public life at the virtual townhall, the UN Secretary-General, António Guterres acknowledged that the social and economic impacts of COVID-19 have been devastating for women, particularly the most vulnerable and marginalized and those in conflict situations. Gender-based violence is at an all time high, with many women trapped in homes with their abusers.
In her comments about pandemic recovery, the UN Women Executive Director, Phumzile Mlambo-Ngcuka remarked that it is alarming that 80% of COVID-19 task teams around the world are predominantly made up of men who have to solve problems that disproportionately affect women, such as violence against women, massive loss of jobs and the burden of unpaid care in households.
I also participated in thematic sessions on women in fragile and conflict-affected settings. Some panelists with lived experiences shared that in addition to gender inequality, access to health, education, and employment have been hampered. This is combined with a heightened risk of gender-based violence. Forms of violence such as early and forced marriage have been reported to be on the increase, which is a risk factor for intimate partner violence. In some regions, there is a resurgence of harmful practices such as female genital mutilation.
Women grassroots organizations and other civil society groups, especially women peacebuilders, play a vital role in addressing these issues. In the Democratic Republic of the Congo and South Sudan, for example, women's organizations have included domestic violence in their COVID-19 advocacy campaigns, including through radio talk shows in local languages about COVID-19 and gender-based violence. We hear this from KAIROS Women of Courage partners as well.
At a session on the social and economic situation of Palestinian women under Israeli occupation, the panelists reiterated that Palestinian women, particularly female-headed households, bear the brunt of COVID-19 as livelihood gaps increase. The pandemic has posed a serious threat to women's engagement in economic activities, especially in informal sectors where women constitute the majority of the work force. Abrupt travel bans and lockdowns are increasing gender livelihood gaps and food insecurity in households. Women who work as day laborers at Israeli settlements in the West Bank or those who work in Israel have to go through Israeli checkpoints, where many have reported being humiliated or denied access altogether. Others whose livelihoods depend on subsistent farming constantly get attacked by settlers, their olive trees cut down and farms set on fire.
Participants in the CSW65 are sharing decisive solutions which require concerted political will. From respective governments and the international community, there is a need for unwavering commitment to the advancement of gender equality and to addressing gender-based violence. At the national level, this requires action including: the development and implementation of National Action Plans on Women, Peace and Security; ensuring full and equal participation of women in decision making; gender mainstreaming and reforms to domestic policy regarding the status of women; as well as domestic legislation and reforms that address conflict-related violence, sexual violence, and other forms of violence against women.
At the local level, women at the grassroots are offering plausible solutions such as restructuring education at multiple levels, providing financial literacy for agricultural cooperatives, and dedicated spaces for women to access economic empowerment activities including micro-financing in rural areas. In addition, these women's groups are holding workshops and activities for women to understand legal and political frameworks, not only to ensure women's participation, but also to empower them with the tools to fight for their rights.
The first week of the CSW65 has been busy and exhilarating, but the virtual forums have also presented unfortunate challenges for meaningful participation. These include navigating the online UN system, lack of language accessibility to non-English speakers, as well as technological inequalities and time differences that have created barriers.
Follow the KAIROS Women of Courage CSW65 reflections
Thank you for your support. Every dollar you donate to Women of Courage: Women, Peace and Security partners will generate an additional $3 in funding from Global Affairs Canada (GAC). DONATE
---
Reflection by Jane Thirikwa, KAIROS Global Partnerships Coordinator.