The excitement builds: Our bags are packed. We're ready to go.
---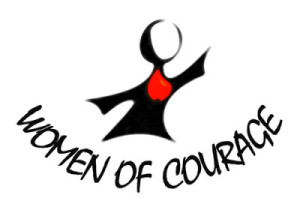 It's just two days before we leave on the Women of Courage delegation and the excitement is building. We just heard on Wednesday that Chantal Bilulu, our delegate from the Congo, received her visa from the Colombian Embassy in Nairobi after weeks of work on the part of KAIROS and our Congolese and Colombian partners. Chantal was actually in Nairobi for over a week working through the visa application process. Although it shouldn't be, just obtaining the visa is a huge victory and I think demonstrates the commitment and interest of Chantal to travel to Colombia to participate in this delegation and of our partners in Colombia to meet and work with a courageous human rights defender like Chantal.
Most of the delegates from Canada will be meeting on Saturday in Toronto before we leave. Jill Harris has already arrived from the Penelakut First Nation in British Colombia. Yolanda Bird and Theresa Halkett from the Cree Nation are flying in tomorrow from Prince Albert, Saskatchewan. Marie Do will be arriving by train from Montreal. Migrant activist Cora de la Pena from Toronto will join us for dinner tomorrow. Yesterday I met with Philippines partner Vernie Diano who was headed to Montreal to participate in the International Women's Conference there before joining us in Colombia on August 19.
In Colombia, these seven outstanding defenders of human rights and social justice who make up the Women of Courage Delegation will be meeting with almost 100 international delegates and thousands of Colombian women. I look forward to meeting them and learning from them and to the opportunity to profile their important work.