The appointed time
---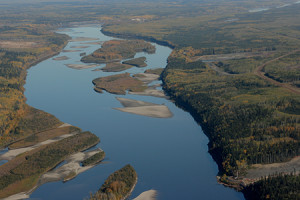 "You're quite patriotic, aren't you?" a friend once remarked. We were both expats living in California. The concept took me by surprise. I never considered myself a flag-waving nationalist. But yes, I had to admit, I am proud to be Canadian.
And why not? My country provided safe haven for runaway slaves. My country trained its military as a peacekeeping force. My country provided sanctuary to conscientious objectors. My country turned the human right to healthcare into a national policy. My country led the Ottawa Treaty to rid the world of landmines. My country recognizes a person's constitutional right to marry the one they love. My country gave birth to the most comprehensive settlement ever reached between a state and an aboriginal group anywhere in the world. Citizens of other countries often sew our maple leaf flag on their backpacks as a symbol of goodwill and security.
But I am not so proud lately. I see Canada passing up a chance to take our turn in the UN Security Council while we pursue an unwinnable war in Afghanistan. I see Canada becoming the poster-boy for ecological irresponsibility as we belittle our environmental commitments and obstruct efforts at the Copenhagen climate change summit.
Meanwhile at home I see us gagging the very voices that call us to account. KAIROS is one of those voices. This ecumenical social justice coalition of 11 Christian churches and faith-based organizations (including our own ELCIC) champions human rights and promotes environmental sustainability. And yes, they have been critical of Canadian governments past and present, urging us to reach a higher standard.
When I attended the KAIROS Gathering last year, I felt completely at home among people of faith – for the first time in a long time. What I witnessed was believers trying to turn words into deeds. What I learned was that justice belongs to the essence of the church – that the Gospel calls us to be servants to those who suffer.
So last November, when the Canadian International Development Agency (CIDA) abruptly terminated a 35-year funding relationship with KAIROS, I was devastated. And confused: why would CIDA give a glowing assessment of KAIROS only months before cutting all support?
Then Immigration Minister Jason Kenney tells a conference in Jerusalem that these cuts were part of a government effort to crack down on anti-Semitism. KAIROS closely follows the policies of its member churches. Does our government suggest that Canadian mainline churches are anti-Semitic?
Have we lost the will to stand in solidarity with those at home or abroad who are disproportionately affected by our pursuit of prosperity? Do we no longer care for the victims of global warming, or disease, or pollution, or violence? Are we no longer committed to do the "right" thing? Have we lost the courage to humble ourselves before the voices of our conscience? Are we really interested only in what's best for us?
I do want to be proud of my country. But I am also keenly aware that pride often comes before the fall. Maybe we need to take the time to shed our laurels and look with compassion into the eyes of those we are leaving behind. Maybe we need to take the time to remember who we are and what we stand for.
The Greek word "kairos" means "the appointed time in the purpose of God". Maybe we Canadians are facing our own country's kairos.
Miranda Weingartner
Miranda attended the June 2009 KAIROS Gathering, KAIROS' first-ever coming together of all the diverse parts of the KAIROS community in Canada/ Turtle Island and around the world. Miranda offered small group leadership and shared her skills of facilitation, reflection and activism. We thank her for her reflections and invite you to get in touch if you'd like to know more about her experiences or her work.