Talking Peace in Colombia
---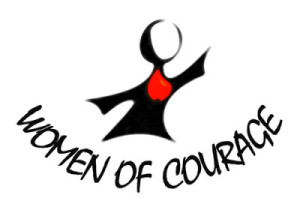 My first day in Colombia coincided with the first day of the official peace negotiations taking place in Cuba between the Colombian government and the FARC. In my meetings today with partners I was able to get a sense of the optimism and hope  for this process among civil society, as well as better understanding of some of the obstacles.   Lilia Solano, from Justicia y Vida and Colombians for Peace, said; "We want to send a clear message to Canada and to the international community that Colombians are in favour of this process.  We want it to succeed."   Colombians for Peace have issued a statement and have made two key demands: 1) that there be a bilateral ceasefire during the negotiations and  2) that civil society groups participate in the process and that their struggles are heard.
Right now, neither of these conditions exist.   However, today, just before the official negotiations were set to begin, the FARC surprised the government by announcing a ceasefire.  The government responded to this unexpected development by stating that the FARC was not following protocol and dismissed the ceasefire as a political stunt and a ploy to get sympathy.   On the other hand, many civil society observers commented that this should be interpreted as a clear gesture to the Colombian people of the FARC's commitment to peace.
I also had the opportunity to meet with the National Indigenous Organization (ONIC).  The ONIC released a communiqué  to welcome the peace process when it was announced in the summer, in addition to a declaration at their Congress last month (October 7-12).  The ONIC is currently in the midst of a consultation process on how to participate as Indigenous peoples in the peace talks.  According to Colombian constitutional law, Indigenous people must be consulted on any policy or law that will affect them, including these peace negotiations.
"Much of the conflict continues to take place on our land," said Dora Tavera from the ONIC.  "We want to make sure our land rights are protected and are not eroded by any agreements that are made around land reform and territory.   We want to ensure that this process strengthens, not weakens our rights as Indigenous peoples."
"I feel optimistic", said Omar Fernandez, Franciscan brother and member of COMOSOC (Coalition of social movements of Colombia). "What's more, it has created a sense of optimism and hope among social movements."  He went on to describe a blossoming of peace movements and working groups on peace, as well as a renewed confluence among these groups.
Currently there is no formal space for civil society groups to participate in the peace negotiations, other than by sending their letters and demands electronically to the government and FARC negotiators.  But there needs to be one.  Colombian civil society groups are already creatively organizing into working groups and thematic tables to participate in this process in a meaningful way.  "Colombian social organizations know what peace is, and we know what peace is not.  We have proposals," added Omar.
The United Nations Security Council Resolution 1325 mandates that women participate in peace processes at all levels, from the official to the community level.  I couldn't help noticing that there was not a single woman visible in the news clips of the official delegations from either the government or the FARC.  For women to participate in this process there needs to be civil society participation.  This is an essential issue not only for women, but also for Indigenous peoples, AfroColombians, unions, churches and all social movements in Colombia.
It's only my first day here.  I have much more ground to cover,  more meetings to attend and more conversations to engage in, but the moment already feels historic.