Spirited Reflection: From reconciliation to reckoning
---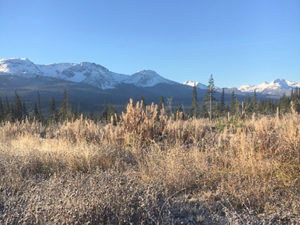 August 9th is the International Day of the World's Indigenous Peoples, the day set aside by the United Nations to promote the protection of Indigenous rights and to mark the day, thirty-six years ago, that a working group focused on Indigenous peoples was set up within the world body's human rights commission. On this day, what do Canadians have to reflect upon?
We are at the start of an era of reconciliation, a public acknowledgement and reckoning with the wrongs and harms of this country's settler colonial past. While some may see this as a hopeful time of positive change and possibility leading to transcendence, most Indigenous people are frustrated with the limited vision of change that reconciliation has revealed itself to be. Many of us sense danger and see a colonial pushback against all of the gains towards the recognition of our rights and respect for our humanity we fought so hard to achieve in the past few decades.
What is reconciliation if it clings to the essence and profits of Canada's colonial past? Canada is still denying us the ability to do the things we need to do to survive as cultures and as nations. It seems that in Canadians' vision of a reconciled future, we will never see our stolen lands returned to us so that our future generations will be able to carry on the spirituality and culture that define us as the original people. Survival is our goal, both as people and as peoples. Will we be able to pass on our world view to our children in our own languages? Reconciliation, with its goal of healing the relationship between individual colonizers and individual colonized people, accepts the political and economic status quo when it comes to our collective rights and doesn't concern itself with any essential aspect of Indigenous governance or nationhood.
The failure of reconciliation is the result of its foundation on a half-truth. It is conceived of as an effort to address the effects of colonialism on citizens of aboriginal heritage, as historic and having to do with political and economic and spatial displacement of and suppression of Indigenous people – individuals who suffered. This framing of the problem has fatally hindered reconciliation's capacity to serve the achievement of justice. The true history of Canada involves settler colonialism, to be sure, but at its core, Canadian history is the sustained and conscious effort, from the beginning of this country continuing to today, to undermine and destroy the foundations of Indigenous peoples' survival.
For justice to be achieved, there needs to be an intellectual and political shift away from reconciliation toward a perspective based on the full and true facts of this country's relationship with Indigenous peoples. Canadians need to acknowledge not only settler colonialism but the efforts past and present to eradicate the collective existence of Indigenous nations. The U.N. defined genocide in a 1948 convention, and it clearly applies to Canada's laws and policies toward Indigenous peoples. The conversation about our past as original and newcomer peoples must be expanded to include this truth. We need to break the hold that reconciliation has on our minds and start the process of reckoning with the full scope of the crimes of this country.
People in power have come to accept reconciliation because they understand that nothing that comes out of it threatens the reality of their control over the resources and future of this country. But, if we can begin to build a framework for achieving justice that not only confronts the individualized harms of settler colonialism but also gets to the dark heart of the problem, the nearly complete genocide of our nations, it would challenge the complacency that has set into Canadian political culture because of the comfortable fiction that reconciliation is a morally valid end goal.
---
Taiaiake Alfred is a Kahnáwa:ke Mohawk writer and a professor of Indigenous Governance at the University of Victoria. He has worked to advance Indigenous nationhood in Canada and internationally since 1987. Taiaiake also made a special presentation on Reconciliation and fundamental change to the KAIROS Steering Committee in 2017.  His writing and speaking are available here: www.taiaiake.net