Sisters are mining for the truth
---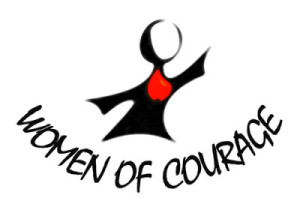 KAIROS' Rachel Warden's article published in the March 6 edition of NOW magazine draws the relationship between the Prospectors and Developers Association of Canada (PDAC) Convention in Toronto, International Women's Day, and violence against women.
Sisters are mining for the truth
By Rachel Warden
Two seemingly unrelated events take place this week: The Prospectors and Developers Association of Canada (PDAC) convention and International Women's Day.
If you're not associated with the mining industry, you probably wouldn't realize the convention was happening unless you tried to book a hotel room.
International Women's Day (IWD) is a considerably more visible and boisterous event in Toronto.
It may seem like a stretch to connect these two disparate events, but in my work as gender justice coordinator at KAIROS, I can't help but see the convergence.
Women are affected by the mining industry as a result of a rise in water contamination, sex work and alcoholism that often accompanies the opening of mines.
I've travelled to countries in Latin America and spoken with communities affected by mining. Women are first to feel the effects of water contamination because they use it daily for cooking, washing clothes and bathing themselves and their children. I've heard indigenous women describe the destruction of the environment, of Mother Earth, as a violation of their own bodies – part of their concept of territory that includes not only land but all interactions of animals, peoples and the environment.
I've heard repeatedly that increased alcohol consumption and prostitution, the familiar downside of the sudden influx of cash and development in mining towns, have led to an increase in domestic and sexual violence against women.
In the community of San Miguel Ixtahuacán in Guatemala, I was told that the number of cantinas (bars) has increased from four to 100 since the Marlin gold mine opened a few years ago.
I've also heard of neighbours and family members pitted against one another because of differences around mining projects. "My brother wants me dead," one man told me. He opposes the mine his brother supports.
Are the thousands of people involved in the mining industry aware of the impacts on women?
When water testing and use are discussed, do they realize that the first people who come in contact with this water are women and children?
The coincidence of PDAC and IWD compels us to recognize the impacts of mining on women as well as their role in protecting the environment and defending community rights – a role that has made women targets of repression and threats.
I am fortunate to be able to work with these women and find inspiration in their human rights work. Two women I met on a recent trip to Guatemala come to mind.
Sister Maudilia Lopez is from San Miguel Ixtahuacán in San Marcos, in the shadow of the Marlin Mine. She's a woman of the Maya Mam people, a Catholic nun and a member of the Pastoral Committee for Defense of Mother Earth. She compares the role of women in protecting the environment to the love and fierceness of a mother cat defending her young. Lopez has become so absorbed in this work that she is pursuing a PhD on indigenous theology, women and mining.
Another woman I met is Angelica Choc, a grandmother of four and mother of five, she's Maya Q'eqchi' from the nickel-rich region of El Estor. Four years ago, in September 2009, Choc's husband, Adolfo Ich Chamán, a teacher and community leader who was violently killed allegedly by security forces working for the mining industry.
Today she is making history by taking her case to the Canadian courts.
In the documentary film Defensora, Choc explains why she decided to pursue the case legally,, "The last year has been a time of terrible sadness and of mourning. Now is the time for justice."
Far from being thwarted, women have been empowered by their experience of resistance. Women who have never before been involved publicly or politically have become outspoken advocates for their community and the environment.
I know Lopez and Choc will be celebrating IWD in Guatemala. I will hold them in my heart as I rally in Toronto on March 8.
Rachel Warden is Latin American partnerships and gender justice program coordinator for KAIROS.