Philippine delegation presses Canada for mining justice and leadership in peace process
---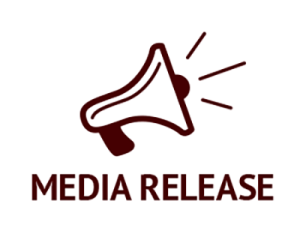 Delegation includes a Member of the Philippine Congress, Anglican Bishop and Indigenous activists
(Ottawa, ON) – Make the overseas operations of Canada's mining sector open for justice and ensure that Canada plays a leadership role in the Philippines' peace process are two key requests a five-person KAIROS-sponsored delegation from the Philippines will bring to Members of Parliament and the Canadian people, March 20 to April 5. The tour will take them to Ottawa, Calgary, Edmonton, Winnipeg, Toronto and Montreal.
Hailing from the heavily mined Philippine island of Mindanao, the delegates will include Representative Carlos Zarate, a Member of Philippine Congress and Chair of the House Committee on Natural Resources; Bishop Antonio Ablon, Anglican Church/IFI, Zamboanga del Sur; Dr. Anie Bautista, National Coordinator, Ecumenical Voice for Human Rights and Peace in the Philippines (EcuVoice); Nenita Andes Condez and Eufemia Campos Cullamat, Lumad women leaders.
The delegates will share first-hand accounts of human rights violations in the context of mining projects in their country, including Canadian-owned operations. They will also join KAIROS and the Canadian Network on Corporate Accountability in calling on the Government of Canada to appoint an extractive-sector Ombudsperson to monitor Canadian mining operations overseas, and to facilitate access to the Canadian courts for non-nationals who have been harmed by the international operation of Canadian companies.
People claiming harm from mining activities in the Philippines face a corrupt and inaccessible judicial system and fear reprisal from security forces and paramilitary groups. This problem is repeated in other countries in the Global South, notably in Central America and Africa
The delegates will also build support for the ongoing peace talks between the Government of the Philippines and the National Democratic Front.
"The Government of Canada should play an important, leadership role in securing justice and lasting peace in the Philippines by supporting the formal peace talks between the Government of the Philippines, the National Democratic Front of the Philippines (NDFP), and Moro liberation groups," says Jennifer Henry, KAIROS' Executive Director.
According to Bishop Ablon, national security policies implemented by the Philippine government to protect foreign (including Canadian) investments and large scale development projects are contributing to increased poverty and conflict, and having a negative impact on the social, cultural, economic and political rights of the Filipino people.
"We want the Philippine laws and armed forces to protect and promote the Filipino people's civil, socio-economic and political rights, not international trade and investments at the expense of those rights." Says Bishop Ablon. "Members of resource rich communities in Mindanao are being driven from their lands and from their sources of food and livelihoods into situations of hunger and poverty. People's rights are being violated and some people who choose to stand their ground are being killed."
"Canada is committed to international peace and security and it provides considerable political and financial support to Canadian extractive companies abroad," says Connie Sorio, KAIROS's Migrant Justice and Asia-Pacific Partnerships Coordinator. "By creating a robust system of corporate accountability, Canada can help improve the lives of people living near mines while also enhancing the image of the Canadian extractive sector abroad."
The delegates will be in Ottawa and on Parliament Hill from March 20 to 23, and will meet with officials of Global Affairs Canada, Parliamentarians and other civil servants.
In 2014, KAIROS Canada's Philippine Learning Tour visited communities in Bayog, Zamboanga del Sur on Mindanao that are impacted by the mining operations of TVI Resource Development Inc. (TVIRD), the Philippine subsidiary of Calgary based TVI Pacific, Inc.
After gathering information on TVIRD's operations from community members, TVIRD representatives and government officials, members of the learning tour called on the Philippine government to investigate all claims of human rights abuses and to cease all mining operations until the safety of the local people could be assured. It also called on the Government of Canada to appoint an extractive-sector Ombudsperson and provide legislated access to Canadian courts for those harmed by the international operations of Canadian resource extraction companies.
About KAIROS: Canadian Ecumenical Justice Initiatives
KAIROS is a faith-based social justice organization of ten Canadian churches and religious organizations. It focuses on Indigenous rights, international human rights and ecological justice. We deliberate on issues of common concern, advocate for social change and join with people of faith and goodwill in action for social transformation. Learn more: www.kairoscanada.org.
Itinerary and bios for the Philippine Delegation
KAIROS Editorial Packet – Open for Justice
Executive Summary: Draft model legislation to create a human rights ombudsperson for the international extractive-sector in Canada
KAIROS Philippines Learning Tour Report: Executive Summary
Ten things to know about the Philippines peace process
---
Media Contact:
Cheryl McNamara, Media Coordinator
877-403-8933 x 246, 416-875-0097 (mobile), cmcnamara@kairoscanada.org