OFP, KAIROS' partner org in Colombia, receives more death threats
---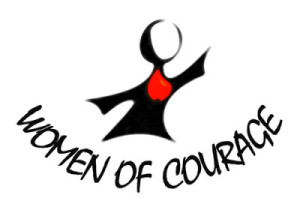 KAIROS is gravely concerned by the news that members of the Popular Feminist Organization (OFP), our partner organization in Colombia, have received more death threats. On September 13, Gloria Amparo Suarez, from the leadership team of the OFP, received a threatening phone call and given 48 hours to leave the city. The threat was extended to Yolanda Becerra, the national coordinator. These threats took place as the OFP prepares for the regional and national Women's Courts. Gloria and Yolanda were told to stop meeting with – and organizing – the women.
The OFP recently celebrated its 40th anniversary – 40 years working for justice, human rights and peace in Colombia. For more than 10 years, the OFP has been KAIROS' partner.
This June, Claudia Castellanos, a human rights lawyer with the OFP, was in Canada as part of the KAIROS Living Courage tour (link). She spoke of the OFP's courageous work organizing and empowering women victims of human rights abuses and violence, and giving testimonies in the regional and national courts. She spoke about the need to overcome fear in order to do this work:
"We must lose the fear that we have learned in our daily lives in our societies. It is a fear which not only takes away our capacity to think, but also to take action."
The threats to the OFP also take place in the context of the Government of Colombia's threat to remove the OFP's special security measures because, according to the government, the organization is no longer at risk. This is an added concern. Notwithstanding the government's claims, the security situation has not changed. Between 2000-2012 there have been 138 acts of aggression and threats against the OFP and at least 8 in the last six month, including this one.
The OFP has issued an urgent action, Voices of Women, appealing to the national authorities and the international community.
KAIROS has written a letter to the Colombian authorities expressing grave concern about the safety of OFP members and the communities they accompany. The letter urges the Colombian government to recognize these threats, as well as the considerable risks under which the OFP is operating. It calls on the government to continue to guarantee the special security measures to protect their lives and integrity.