Migrant workers are not to blame for outbreak in meat-packing plants
---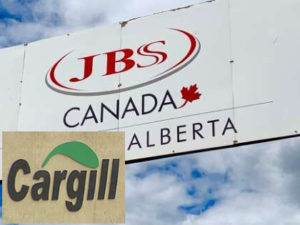 KAIROS offers thoughts and prayers to the families of the meat-packing plant workers who recently succumbed to COVID-19, and extends solidarity and support to the temporary foreign workers and immigrants facing discrimination and being blamed for the coronavirus outbreaks at the Cargill and JBS meat-packing plants in Alberta.
Unfortunately, the blaming of foreigners is nothing new. In fact, migrant workers are often used as scapegoats in times of crises.
Simply put, the outbreak and deaths are not the fault of the workers.
As some workers have explained, provincial health and safety measures were not adopted in the workplaces. The employers made no attempt to make physical distancing possible by addressing overcrowding, protective equipment was either not provided or inadequate, and workers were not screened prior to entering the job site.
During this time of personal loss and sickness, these workers who are so important to Canada's economy and society need our compassion and understanding, not insults. As neighbours and members of our communities, they need to be supported, not prevented from buying groceries or medical supplies.
We are all impacted by the pandemic and to overcome this crisis we must come together and be supportive and welcoming.
Calgary Herald: Filipino employees not to blame for meat packing plant outbreaks that have surpassed 1000 cases
CBC Calgary: Filipino workers at meatpacking plant feel unfairly blamed for Canada's biggest COVID-19 outbreak