MEDIA RELEASE: Philippine delegation in Edmonton calls for mining justice 
---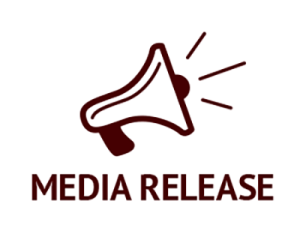 Delegation includes a Member of the Philippine Congress and Indigenous activist
(Ottawa, ON) – Make the overseas operations of Canada's mining sector open for justice and ensure that Canada plays a leadership role in the Philippines' peace process are two key requests a KAIROS-sponsored delegation from the Philippines will bring to Edmonton during a public forum entitled: For a Just and Lasting Peace. This event will be held on Sunday, March 26, starting at 1:00 p.m. at the University of Alberta Education Building.
The delegates will be in Canada from March 20 to April 5. They will also visit Ottawa, Calgary, Winnipeg, Toronto and Montreal.
Hailing from the heavily mined Philippine island of Mindanao, the delegates include Representative Carlos Zarate, a Member of Philippine Congress and Chair of the House Committee on Natural Resources, and Nenita Andes Conde, an Indigenous Lumad leader. Joining them on this leg of the tour is Connie Sorio, KAIROS Canada's Asia-Pacific Partnerships Coordinator.
The delegates will share first-hand accounts of human rights violations in the context of mining projects in their country, including Canadian-owned operations. They will also join KAIROS and the Canadian Network on Corporate Accountability in calling on the Government of Canada to appoint an extractive-sector Ombudsperson to monitor Canadian mining operations overseas, and to facilitate access to the Canadian courts for non-nationals who have been harmed by the international operation of Canadian companies.
In addition, the delegates will try to build support for the ongoing peace talks between the Government of the Philippines and the National Democratic Front and other liberation groups.
WHAT Building Peace in the Philippines
WHEN Sunday, March 26; 1:00 p.m.
MEDIA INTERVIEWS: 12:30 and 4:30 p.m.
WHERE University of Alberta Education Building, Room ED 129 (11210 87 Ave., Edmonton)
WHO Members of the KAIROS-sponsored Philippine delegation, including an Indigenous person from the Philippines (Lumad), will discuss how mining impacts them and their communities. Presenters include:
o Nenita Condez, Indigenous woman leader from Mindanao
o Atty. Carlos Zarate, Member of Philippine Congress/Bayan Muna PartyList; Chair, House Committee on Natural Resources; and Vice-Chair, House Committee on Peace, Reconciliation and Unity
o Connie Sorio, Asia-Pacific Partnerships Coordinator, KAIROS Canada
Hosted by KAIROS Canada
About KAIROS: Canadian Ecumenical Justice Initiatives
KAIROS is a faith-based social justice organization of ten Canadian churches and religious organizations. It focuses on Indigenous rights, international human rights and ecological justice. We deliberate on issues of common concern, advocate for social change and join with people of faith and goodwill in action for social transformation. Learn more: www.kairoscanada.org.
Itinerary and bios for the Philippine Delegation kairoscanada.org/itinerary-for-our-land-our-rights-our-peace
Press Release: Philippine delegation presses Canada for mining justice and leadership in peace process kairoscanada.org/philippine-delegation-presses-canada-mining-justice-leadership-peace-process
---
Media Contact:
Connie Sorio, Asia-Pacific Partnerships Coordinator
877-403-8933 x 240, 416-732-1797 (mobile), csorio@kairoscanada.org
Cheryl McNamara, Media Coordinator
877-403-8933 x 246, 416-875-0097 (mobile), cmcnamara@kairoscanada.org