MEDIA ADVISORY: Reconciliation in the Watershed comes to Tatamagouche, September 16
---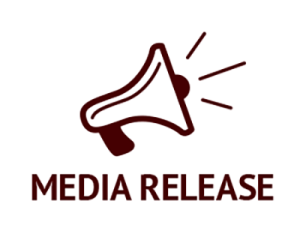 Local residents invited to renew relationships with watershed & Indigenous peoples
(Ottawa, ON) – Connecting the local ecology with Indigenous rights, and identifying ways to renew relationships with Indigenous peoples and the Tatamagouche watershed are some of the expected outcomes of a day-long workshop entitled Reconciliation in the Watershed on Saturday, September 16 at the Tatamagouche Centre.
WHAT: Reconciliation in the Watershed
WHEN: Saturday, September 16, 2017; 9:30 a.m. – 5:00 p.m.
MEDIA INTERVIEWS: Recommended times: 9:30 – 10:00 a.m. and 12:30 – 1:30 p.m.
WHERE: Tatamagouche Centre, 259 Loop Route 6, RR#3, Tatamagouche, Nova Scotia
WHO :Dorene Bernard, Sipekne'katik First Nation- water protector and grassroots grandmother
Beth Lorimer, Ecological Justice Program Coordinator, KAIROS Canada
Sponsored by KAIROS Canada, this workshop will be led by Beth Lorimer, KAIROS' Ecological Justice Program Coordinator. The workshop includes a mapping exercise on decolonizing the watershed.
Dorene Bernard, a water protector and grassroots grandmother of the Sipekne'katik First Nation, will open the workshop with a water ceremony. Bernard is part of the Mi'kmaq-led frontline resistance to the Alton Gas Project, which proposes to use water from the Shubenacadie River to hollow out salt from underwater caverns to store natural gas. The brine mixture from the caverns would then be released back to the river, threatening the local ecosystem.
Gypsum mining, titanium mining, tidal turbines and tire-derived fuel are also compromising the watershed, and nearby Boat Harbour is forever changed by 50 years of toxic effluent from the Northern Pulp mill.
KAIROS is sponsoring four other Reconciliation in the Watershed workshops in Halifax, Guelph, London and Regina. For more information about these workshops, visit: https://www.kairoscanada.org/kairos-reconciliation-watershed-workshop-series-registration-now-open
For more information about the Tatamagouche workshop, visit: tatacentre.ca/index.php/programs/details/2476
About KAIROS: Canadian Ecumenical Justice Initiatives
KAIROS is a faith-based social justice organization of ten Canadian churches and religious organizations. We focus on Indigenous rights, international human rights, and ecological and gender justice. We deliberate on issues of common concern, advocate for social change and join with people of faith and goodwill in action for social transformation. Learn more: www.kairoscanada.org.
---
Media Contacts:
Beth Lorimer, KAIROS Ecological Justice Program Coordinator
877-403-8933 x 225, 416-347-8642 (mobile), blorimer@kairoscanada.org
Cheryl McNamara, Media Coordinator
877-403-8933 x 246, cmcnamara@kairoscanada.org