MEDIA ADVISORY: Reconciliation in the Watershed comes to Regina, October 21
---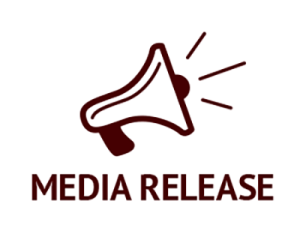 Local residents invited to renew relationships with watershed & Indigenous peoples
(Regina, SK) – Connecting the local ecology with Indigenous rights, and identifying ways to renew relationships with Indigenous peoples and the Southern Saskatchewan watersheds are some of the expected outcomes of a new day-long participatory workshop entitled Reconciliation in the Watershed on Saturday, October 21.
WHAT Reconciliation in the Watershed
WHEN Saturday, October 21, 2017; 9:30 a.m. – 4:00 p.m.
MEDIA INTERVIEWS: Recommended time: 9:00 – 9:30 a.m. and 12:30 – 1:30 p.m.
PHOTO OPPORTUNITIES: Walk with Cindy Worm and offering to the waters along the shores of Wascana Lake at 1:00 p.m. Start at First Nations University (Multi-Purpose Room)
WHERE First Nations University (Multi-Purpose Room) 1 First Nations Way, Regina
WHO Dodie Ferguson, member of Cowessess First Nation and its Lands & Resources Committee; Vice President of the Regina & District Labour Council, representing Indigenous people within the community of Regina.
Beth Lorimer, Ecological Justice Program Coordinator, KAIROS Canada.
Sponsored by KAIROS Canada, this event is in partnership with the Saskatchewan Council for International Cooperation, the Regina Public Interest Research Group, the Office of the Treaty Commissioner, and the First Nations University of Canada Students' Association.
The workshop will spotlight impacts of resource development on local watersheds, especially as they are experienced by First Nations communities. Recently, the area has been impacted by several large-scale oil spills – the Tundra Energy Marketing Inc oil spill dumped 200,000 litres in Ocean Man First Nation in January 2017, and the Husky oil spill released 225,000 litres into the North Saskatchewan River in July 2016.
This event also comes in the wake of a massive Pan-Canadian investigative journalism project that is focusing on the failings in Saskatchewan's regulations for the oil and gas industry, and how pipeline spills and hydraulic fracturing (fracking) are compromising local watershed and human health.
This event is one in a series being offered by KAIROS across Canada. The first Reconciliation in the Watershed workshop took place in Tatamagouche on September 16, followed by Halifax and London on October 14. The remaining workshop is in Guelph on October 28. For more information about these workshops, visit: https://www.kairoscanada.org/kairos-reconciliation-watershed-workshop-series-registration-now-open
For more information about the Regina workshop.
About KAIROS: Canadian Ecumenical Justice Initiatives
KAIROS is a faith-based social justice organization of ten Canadian churches and religious organizations. We focus on Indigenous rights, international human rights, and ecological and gender justice. We deliberate on issues of common concern, advocate for social change and join with people of faith and goodwill in action for social transformation. Learn more: www.kairoscanada.org.
---
Media Contacts:
Beth Lorimer, Ecological Justice Program Coordinator, KAIROS Canada
877-403-8933 x 225, 416-347-8642 (mobile), blorimer@kairoscanada.org
Robbi Humble, Communications Officer, Saskatchewan Council for International Cooperation (SCIC) 306-757-4669, 306-536-4755 (mobile) communications@earthbeat.sk.ca