MEDIA ADVISORY: Reconciliation in the Watershed comes to London; October 14
---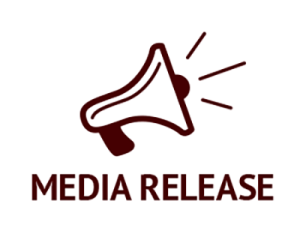 Local residents invited to renew relationships with watershed & Indigenous peoples
(London; ON) – Connecting the local ecology with Indigenous rights; and identifying ways to renew relationships with Indigenous peoples and the Thames River watershed are some of the expected outcomes of a day-long participatory workshop entitled Reconciliation in the Watershed on Saturday; October 14 at King's University College at Western University.
WHAT:  Reconciliation in the Watershed
WHEN:  Saturday; October 14; 2017; 10:00 a.m. – 4:00 p.m.
MEDIA INTERVIEWS:  Recommended times: 9:30 – 10:00 a.m. at King's University College and 12:45 – 1:15 p.m. at Museum of Ontario Archaeology.
WHERE:  Wemple Building; King's University College at Western University (266 Epworth Ave.; London); and Museum of Ontario Archaeology (1600 Attawandaron Rd.; London)
WHO:  Sr. Joan Atkinson; Congregation of the Sisters of St. Joseph Canada (London)
Tara Tchir; Project Manager; Thames River Water Management Plan; Upper Thames River Conservation Authority
Beth Lorimer; Ecological Justice Program Coordinator; KAIROS Canada
Sponsored by KAIROS Canada; and co-hosted by Southwestern Ontario KAIROS and Sisters of St. Joseph in Canada (London); this workshop will be led by Beth Lorimer; KAIROS' Ecological Justice Program Coordinator. In the afternoon; participants will visit the Museum of Ontario Archaeology to explore the watershed and learn about the Indigenous peoples who have lived in the area for more than 13;000 years.
The organizers will shine a spotlight on local ecological issues and explore how algae blooms; pipeline development; and refinery incidents in Sarnia are compromising the health of local watersheds. Connecting these issues with Indigenous rights; Southwestern Ontario KAIROS will work with participants to develop action strategies for protecting the watershed.
KAIROS is sponsoring four other Reconciliation in the Watershed workshops in Halifax (October 14); Regina (October 21) and Guelph (October 28). This event was held in Tatamagouche on September 16. More information about these workshops.
More information about the London workshop.
About KAIROS: Canadian Ecumenical Justice Initiatives
KAIROS is a faith-based social justice organization of ten Canadian churches and religious organizations. We focus on Indigenous rights; international human rights; and ecological and gender justice. We deliberate on issues of common concern; advocate for social change; and join with people of faith and goodwill in action for social transformation. Learn more: www.kairoscanada.org.