MEDIA ADVISORY: Reconciliation in Our Watershed comes to Halifax, October 14
---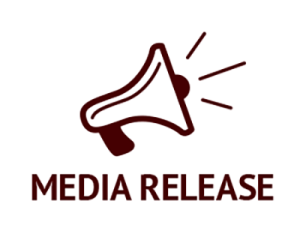 Local residents invited to renew relationships with watershed & Indigenous peoples
(Halifax, NS) – Connecting the local ecology with Indigenous rights, and identifying ways to renew relationships with Indigenous peoples and the Mahone-Halifax watershed are some of the expected outcomes of a day-long participatory workshop entitled Reconciliation in Our Watershed on Saturday, October 14 at St. Andrews United Church.
Sponsored by KAIROS Canada, the workshop will begin with three different walks based on the themes: Mining Justice, led by Jackie McVicar of United Mining for Justice; Watershed Protection and Legal Action, led by Tina Northrup of East Coast Environmental Law; and Migrant Justice, led by Alfredo Barahona of KAIROS Canada.
After the walks the leaders will work with participants to outline an action strategy based on what they learned that morning.
WHAT:  Reconciliation in Our Watershed
WHEN:  Saturday, October 14, 2017; 10:00 a.m. – 3:00 p.m.
MEDIA INTERVIEWS:  Recommended times: 9:30 – 10:00 a.m. (at starting walk locations – see below) and 12:30 – 1:30 p.m. (at St. Andrews United Church)
PHOTO/VIDEO OPPORTUNITIES: 10:00 – 11 a.m. – outdoor walks
MINING JUSTICE
Starting point: the beach at the end of South Street, near Cromwell Road and Dalhousie University at 10 a.m. Pause: Dalhousie University courtyard, approximately 10:20 a.m.
WATERSHED PROTECTION AND LEGAL ACTION
Starting point: Nova Scotia Court of Appeal (1815 Upper Water St.) at 10 a.m. Pause: Halifax Provincial Court, approximately 10:20 a.m.
MIGRANT JUSTICE
Starting point: outside the Canadian Museum of Immigration at Pier 21 (1055 Marginal Rd.) at 10 a.m. Pause: Edward Cornwallis Statue, Hollis St, approximately 10:20 a.m.
WHERE: (11:00 a.m. – 3:00 p.m.) St. Andrews United Church (6036 Coburg Road, Halifax, Nova Scotia)
WHO: Shannon Neufeldt, Member Relations and Network Coordinator, KAIROS Canada
Jackie McVicar, United Mining for Justice
Tina Northrup, East Coast Environmental Law
Alfredo Barahona, Migrant & Network Relations Coordinator, KAIROS Canada
Reconciliation in the Watershed takes place on the third day of a three-day-series of events in Halifax that includes film screenings and panel discussions: Environmental Racism: Film Screening and Panel (October 12) and Water: Film Screening and Panel (October 13).
KAIROS is sponsoring four other Reconciliation in the Watershed workshops in London (October 14), Regina (October 21) and Guelph (October 28). The first workshop took place in Tatamagouche on September 16. For more information about these workshops.
More information about the Halifax workshop.
About KAIROS: Canadian Ecumenical Justice Initiatives
KAIROS is a faith-based social justice organization of ten Canadian churches and religious organizations. We focus on Indigenous rights, international human rights, and ecological and gender justice. We deliberate on issues of common concern, advocate for social change, and join with people of faith and goodwill in action for social transformation. Learn more: www.kairoscanada.org.
Media Contacts:
Beth Lorimer, KAIROS Ecological Justice Program Coordinator
877-403-8933 x 225, 416-347-8642 (mobile), blorimer@kairoscanada.org
Cheryl McNamara, KAIROS Media Coordinator
877-403-8933 x 246, cmcnamara@kairoscanada.org