MEDIA ADVISORY: Reconciliation in the Watershed comes to Guelph, October 28
---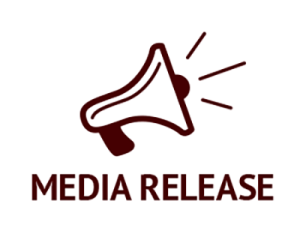 Local residents invited to renew relationships with watershed & Indigenous peoples
(Toronto, ON) – Connecting the local ecology with Indigenous rights, and identifying ways to renew relationships with Indigenous peoples and the Grand River Watershed are some of the expected outcomes of a day-long participatory workshop entitled Reconciliation in the Watershed on Saturday, October 28.
WHAT: Reconciliation in the Watershed
WHEN: Saturday, October 28, 2017; 9:00 a.m. – 4:00 p.m.
MEDIA INTERVIEWS: Recommended time: 8:30 – 9:00 a.m. and noon – 12:45 p.m.
WHERE: Crieff Hills Retreat and Conference Centre (7098 Concession 1, Puslinch, ON)
WHO: Jan Sherman, Anishinaabe culture keeper, storyteller, drummer, and singer.
Beth Lorimer, Ecological Justice Program Coordinator, KAIROS Canada.
Sponsored by KAIROS Canada and presented in partnership with Wellington Water Watchers, this workshop will spotlight groundwater depletion, pollution from industrial activity and water bottling. Participants will engage in a walking reflection on the trails of Crieff Hills, and learn how to improve the health of their watershed and relations with the local Indigenous community.
This event is the last of five KAIROS-sponsored Reconciliation in the Watershed workshops. The first took place in Tatamagouche on September 16, followed by Halifax and London on October 14, and Regina, October 21. For more information about these workshops, visit: https://www.kairoscanada.org/kairos-reconciliation-watershed-workshop-series-registration-now-open
For more information about the Guelph workshop, visit: https://www.kairoscanada.org/event/reconciliation-in-the-watershed-workshop-2
About KAIROS: Canadian Ecumenical Justice Initiatives
KAIROS is a faith-based social justice organization of ten Canadian churches and religious organizations. We focus on Indigenous rights, international human rights, and ecological and gender justice. We deliberate on issues of common concern, advocate for social change and join with people of faith and goodwill in action for social transformation. Learn more: www.kairoscanada.org.
Media Contacts:
Beth Lorimer, Ecological Justice Program Coordinator, KAIROS Canada
877-403-8933 x 225, 416-347-8642 (mobile), blorimer@kairoscanada.org
Cheryl McNamara, Media Coordinator, KAIROS Canada
877-403-8933 x 246, cmcnamara@kairoscanada.org